You are here
District of New Jersey
District of New Jersey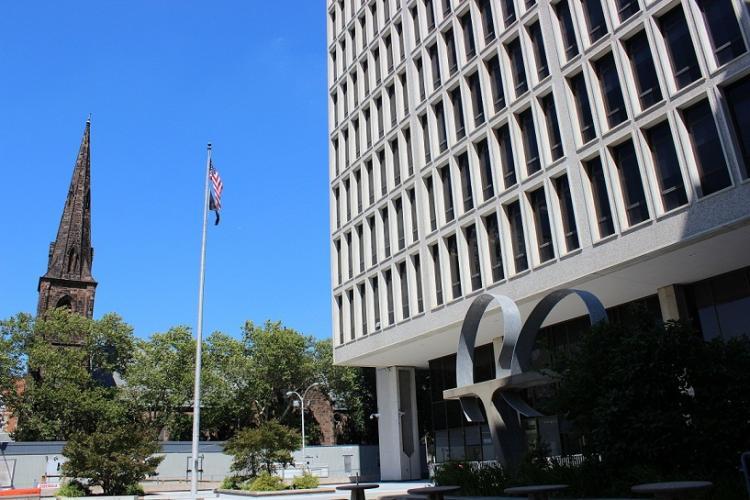 Serving the District of New Jersey
 
The United States Attorney's Office is proud to represent the federal law enforcement interests of the people of New Jersey and the country. The office is responsible for the prosecution of federal criminal statutes for all of New Jersey, from acts of terrorism to public corruption, white-collar crime, organized crime and gang activities, internet-related crimes, drug importation through New Jersey ports, and many other criminal acts. The Office also is charged, through its Civil Division, with defending agencies of the United States, enforcing regulatory agencies' authority, and recovering funds from violators of U.S. criminal, regulatory, and civil laws.
It is a major, persistent undertaking that brings together the vast and experienced resources of the Office's 135 Assistant U.S. Attorneys, as well as some of the finest federal investigative agencies and agents found anywhere in the United States - the Federal Bureau of Investigation, Internal Revenue Service, U.S. Postal Inspection Service, U.S. Customs and Border Patrol, Drug Enforcement Administration, U.S. Marshals Service, Secret Service, Immigration and Customs Enforcement, Bureau of Alcohol, Tobacco and Firearms, and the Defense Criminal Investigative Service, among others.
The District of New Jersey is a single district with three vicinages: Newark, Trenton and Camden. Together, the three district offices and their Assistant U.S. Attorneys and supervisors effectively cover the entire state - from High Point to Cape May Point - to enforce criminal and civil statutes of the United States.
You will find several links to resources we hope you will find informative and helpful, including one to our press office website, which provides frequently updated news releases concerning the Office's criminal and civil prosecutions and initiatives.
IN MEMORIAM
Frederick B. Lacey, who served as the U.S. Attorney for the District of New Jersey from 1969 to 1971, during which time the office experienced tremendous growth and earned its reputation for robust anti-corruption prosecutions, died April 1, 2017. He was 96.
During Lacey's tenure, the office successfully prosecuted corrupt public officials, including Newark Mayor Hugh J. Addonizio and Jersey City Mayor Thomas J. Whelan, as well as organized crime bosses with whom public officials and power brokers engaged in graft. Lacey doubled the number of attorneys on staff and moved the office from its cramped quarters in the Old Post Office Building into the Rodino building at 970 Broad Street in Newark.
After serving as U.S. Attorney, Lacey became a federal judge in the District of New Jersey, where he served until 1986 with the same characteristic tenacity that he displayed as U.S. Attorney.
Judge Lacey was born in Newark in 1920. He graduated Phi Beta Kappa from Rutgers University in 1941 and served in the U.S. Navy during World War II, attaining the rank of Lieutenant Commander. He attended Cornell Law School, where he was Editor of the Law Review and elected to the Order of the Coif. He served as an Assistant United States Attorney in the District of New Jersey during the mid-1950s.
Judge Lacey was predeceased by his wife, the former Mary Stoneham, and is survived by four sons, three daughters, 22 grandchildren, and 22 great-grandchildren.
With Judge Lacey's passing, the U.S. Attorney's Office for the District of New Jersey and the State of New Jersey have lost an accomplished and dogged public servant. Our thoughts and prayers are with his family.