You are here
District of New Jersey
District of New Jersey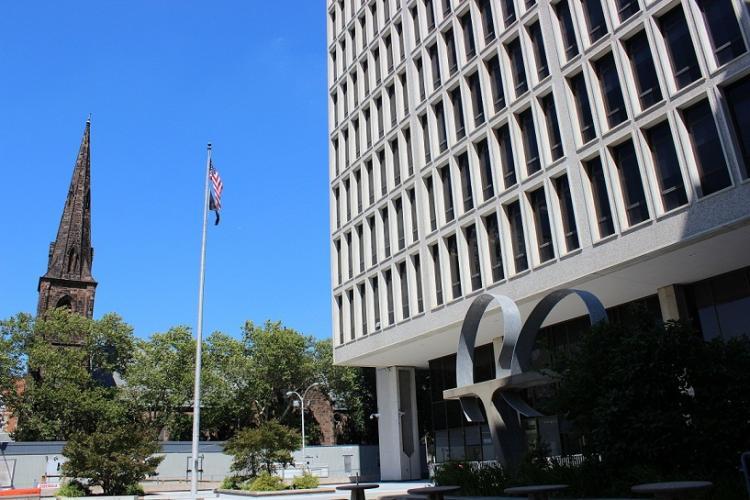 Serving the District of New Jersey
 
The United States Attorney's Office is proud to represent the federal law enforcement interests of the people of New Jersey and the country. The office is responsible for the prosecution of federal criminal statutes for all of New Jersey, from acts of terrorism to public corruption, white-collar crime, organized crime and gang activities, internet-related crimes, drug importation through New Jersey ports, and many other criminal acts. The Office also is charged, through its Civil Division, with defending agencies of the United States, enforcing regulatory agencies' authority, and recovering funds from violators of U.S. criminal, regulatory, and civil laws.
It is a major, persistent undertaking that brings together the vast and experienced resources of the Office's 130 Assistant U.S. Attorneys, as well as some of the finest federal investigative agencies and agents found anywhere in the United States - the Federal Bureau of Investigation, Internal Revenue Service, U.S. Postal Inspection Service, U.S. Customs and Border Patrol, Drug Enforcement Administration, U.S. Marshals Service, Secret Service, Immigration and Customs Enforcement, Bureau of Alcohol, Tobacco and Firearms, and the Defense Criminal Investigative Service, among others.
The District of New Jersey is a single district with three vicinages: Newark, Trenton and Camden. Together, the three district offices and their Assistant U.S. Attorneys and supervisors effectively cover the entire state - from High Point to Cape May Point - to enforce criminal and civil statutes of the United States.
You will find several links to resources we hope you will find informative and helpful, including one to our press office website, which provides frequently updated news releases concerning the Office's criminal and civil prosecutions and initiatives.

Aurora Palacios: In Memoriam

Depending on your perspective, the word "aurora" brings to mind the northern lights, a long-sleeping princess, or the first traces of a new day.  In the United States Attorney's Office for the District of New Jersey, we can think of only our recently departed friend and colleague, Aurora Palacios, who passed away on October 14, 2017, after a courageous battle with cancer.  
 
Like the northern lights, Aurora was a "luminous phenomenon," that dazzled everyone with whom she worked.  As a paralegal specialist for the Appeals Division, Aurora was second to none, generating the finest work in the shortest time with the brightest of smiles.  So proficient in her work, Aurora was sought after by attorneys in other divisions.  And she was only too happy to help.  
 
Like the famous princess, Aurora loved life and made everyone better for knowing her.  She was a devoted wife to her husband, Robert, and a proud mother to her children, John, Jerry, and Jaylene.  When illness struck her family, Aurora remained upbeat, confident that better times would come.  She was also a true friend to many in the office, sharing both good times and bad, and lending an ear to anyone wanting to talk.   
 
And, sadly, like the beautiful skies at dawn, Aurora left us far too soon—just 41 years of age when she departed.  Our memories of Aurora, however, will not soon fade.  And like the dawn is just a precursor for the day to come, Aurora will live on forever in the lives of the many she has touched.