You are here
District of New Jersey
District of New Jersey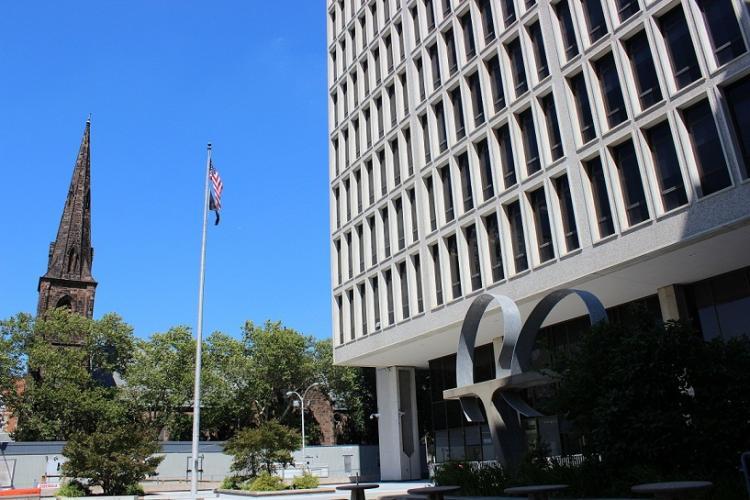 Serving the District of New Jersey

The United States Attorney's Office is proud to represent the federal law enforcement interests of the people of New Jersey and the country. The office is responsible for the prosecution of federal criminal statutes for all of New Jersey, from acts of terrorism to public corruption, white-collar crime, organized crime and gang activities, internet-related crimes, drug importation through New Jersey ports, and many other criminal acts. The Office also is charged, through its Civil Division, with defending agencies of the United States, enforcing regulatory agencies' authority, and recovering funds from violators of U.S. criminal, regulatory, and civil laws.
It is a major, persistent undertaking that brings together the vast and experienced resources of the Office's 135 Assistant U.S. Attorneys, as well as some of the finest federal investigative agencies and agents found anywhere in the United States - the Federal Bureau of Investigation, Internal Revenue Service, U.S. Postal Inspection Service, U.S. Customs and Border Patrol, Drug Enforcement Administration, U.S. Marshals Service, Secret Service, Immigration and Customs Enforcement, Bureau of Alcohol, Tobacco and Firearms, and the Defense Criminal Investigative Service, among others.
The District of New Jersey is a single district with three vicinages: Newark, Trenton and Camden. Together, the three district offices and their Assistant U.S. Attorneys and supervisors effectively cover the entire state - from High Point to Cape May Point - to enforce criminal and civil statutes of the United States.
You will find several links to resources we hope you will find informative and helpful, including one to our press office website, which provides frequently updated news releases concerning the Office's criminal and civil prosecutions and initiatives.
IN MEMORIAM

STEVEN D'AGUANNO

Our U.S. Attorney's Office family has lost a great lawyer, a terrific colleague, and a dear friend. Assistant U.S. Attorney Steven D'Aguanno joined the U.S. Attorney's Office in 2003 after serving for eight years as an Assistant District Attorney in Philadelphia. He served with great distinction in both our Newark and Camden offices. He was an outstanding attorney and dedicated public servant who took on some of the most important and complex cases this Office has handled. More importantly, he was a cherished friend and colleague whose untimely death leaves us all deeply saddened. Our thoughts and prayers are with his family. He will always be remembered as a highly dedicated and extremely talented career prosecutor.
ROBERT DEL TUFO
Robert Del Tufo, who served as U.S. Attorney for the District of New Jersey from 1977 to 1980, and as New Jersey Attorney General from 1990 to 1993, passed away on March 2 at the age of 82. Mr. Del Tufo graduated from Princeton University in 1955 and from Yale Law School in 1958. Prior to serving as U.S. Attorney, he served as an assistant prosecutor in Morris County from 1963 to 1965 and as first assistant prosecutor there from 1965 to 1967. In both public office and private practice, Mr. Del Tufo's dedication and service to the people of New Jersey was extraordinary. And all who knew him, knew him as a man of great humility. Our Office extends its deepest condolences to his family.