Press Release
Milton-Freewater Man Sentenced to 10 Years in Federal Prison for Trafficking Heroin in Eastern Oregon (Photo)
For Immediate Release
U.S. Attorney's Office, District of Oregon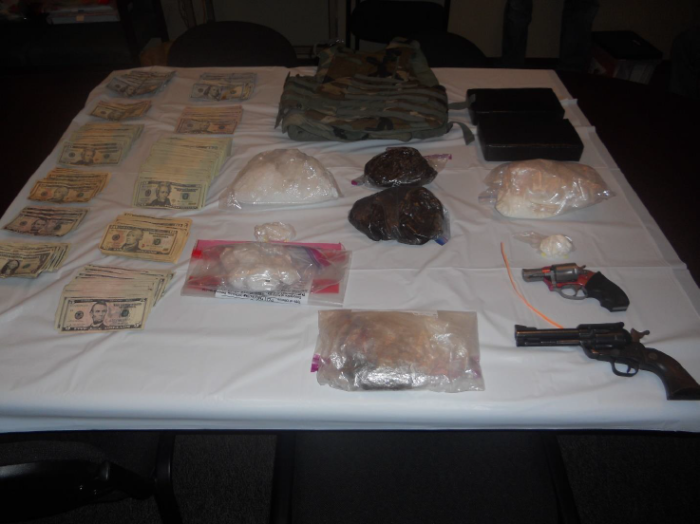 PORTLAND, Ore.—Adan Torres-Nieves, 45, of Milton-Freewater, Oregon, was sentenced today to 120 months in federal prison and five years' supervised release for possessing with the intent to distribute nearly four pounds of heroin in Eastern Oregon.
According to court documents, in early 2017, investigators from the Blue Mountain Narcotics Enforcement Team (BENT) began investigating Torres-Nieves who appeared to be supplying a low-level drug dealer named Carlos Cisneros-Razo. Investigators established probable cause to arrest Torres-Nieves and execute search warrants on both of his and Cisneros-Razo's residences.
During the search of Torres-Nieves's residence in Milton-Freewater, investigators found approximately four pounds of heroin, a pound of methamphetamine, and five pounds of cocaine; $21,046 in cash; digital scales; a stolen revolver and a camouflage ballistic vest. A second revolver was found in Torres-Nieves' bedroom.
On May 6, 2019, Torres-Nieves pleaded guilty to one count of possession with intent to distribute heroin. During sentencing, U.S. District Court Judge Michael H. Simon ordered Torres-Nieves to forfeit two firearms seized from his residence and the $26,166 seized from his person and residence.
On October 1, 2018, Cisneros-Razo was sentenced to 60 months in prison for possession with intent to distribute methamphetamine.
This case was investigated by BENT and the FBI and prosecuted by the U.S. Attorney's Office for the District of Oregon.
Updated September 18, 2019
---