Southern District of Florida
About the Southern District of Florida
The mission of the United States Attorney's Office for the Southern District of Florida (USAO-SDFL) is to enforce and defend the laws of the United States of America through the prosecution of criminal cases brought by the Federal government; the prosecution and defense of civil cases in which the United States is a party; and the collection of debts owed to the Federal government that are administratively uncollectible.
The United States Attorney for the Southern District of Florida is the chief federal law enforcement officer for the District. The Southern District of Florida encompasses a geographical area of approximately 15,197 square miles extending south to Key West, north to Sebastian and west to Sebring. The Southern District includes the counties of Monroe, Miami-Dade, Broward, Palm Beach, Martin, St. Lucie, Indian River, Okeechobee and Highlands.
Leadership
Markenzy Lapointe
U.S. Attorney
Contact
Miami: (305) 961-9001
Fax: (305) 530-7679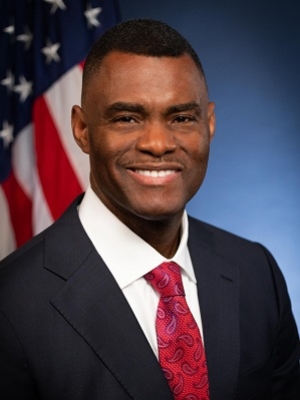 The United States Attorney's Office has a staff of approximately 245 Assistant United States Attorneys (AUSAs) and 200 support personnel. The main office is located in Miami, Florida. There are three staffed branch offices located in Fort Lauderdale, West Palm Beach and Fort Pierce, and one unstaffed branch office in Key West. There is also a High Intensity Drug Trafficking Area (HIDTA) office headquartered in West Miami-Dade and a Health Care Fraud Facility in Miramar.
It is the policy of the United States Attorney's Office to provide equal opportunity in employment on the basis of merit and to prohibit discrimination because of race, color, religion, national origin, sex - including gender identity, sexual orientation, or pregnancy status - or because of age (over 40), physical or mental disability, protected genetic information, parental status, marital status, political affiliation, or any other non-merit based factor. Our goal is to continue to promote the full realization of equal employment opportunity through a continuing affirmative employment program that will eliminate discrimination based on factors irrelevant to job performance.
Official website of the United States District Court for the Southern District of Florida.