Department of Justice
U.S. Attorney's Office
District of Utah
---
FOR IMMEDIATE RELEASE
Friday, September 13, 2019
Surge of Law Enforcement, Prosecution Resources Making Ogden PSN Target Area Safer for Residents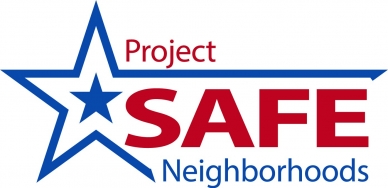 PSN Target Enforcement Area Summary
963 months of prison imposed (80.25 years)
21 defendants sentenced (20 to prison, 1 on probation)
Average prison is 48.15 months
Screened cases involving 164 individuals
74 individuals have been charged
Another 90 are under review or have been declined
115 weapons recovered as a part of cases filed – including a grenade launcher, 78 pistols
34,656.42 grams of drugs, including 29,766.63 grams of meth
In 2018, Weber County CSI responded to 93 shooting incidents where casings or bullets were recovered. By Sept. 1, 2018, there had been 69 shootings. As of Sept. 1, 2019, they have responded to 32 shootings.
What is the PSN Target Enforcement Area:  While the Utah PSN Task Force, along with other local and federal law enforcement agencies fulfill their duties and mission in every area of the state, the PSN Task Force has selected a 4.86 square mile area located primarily within Ogden City and Weber County for enhanced targeted enforcement.  This area, selected for its history of firearm and drug related crimes, includes 8,047 households and more than 22,000 residents of Ogden City and Weber County.  Through collaborative efforts and combined resources, the PSN Task Force is strategically targeting this area to detect, investigate, and disrupt those who violate state and federal laws, particularly firearm and drug related crimes.  Offenders arrested as a part of the targeted enforcement action are being prosecuted in state or federal court based upon which jurisdiction that can provide the most appropriate sanction.  In 2018, Ogden City experienced a historic 19.7% reduction in its Part 1 crimes.  Ogden City leaders attribute much of the success of this reduction in crime to the coordinated work occurring within the PSN Target Enforcement Area.
Significant cases prosecuted as a part of the TEA: 
U.S. v. Christopher J. Spraw, et al:  Six individuals are charged in a six-count indictment with conspiracy to distribute methamphetamine, conspiracy to distribute heroin, possession of meth with intent to distribute (Buenrostro), and two counts of possession of heroin with intent to distribute (Buenrostro and Deroboam).  Spraw is charged in the last count with possession of a firearm.  According to a complaint filed in the case, the FBI, the Davis Metro Narcotics Strike Force and the Weber Morgan Strike Force initiated separate investigations based on information indicating Spraw, a member of the Silent Aryan Warriors (SAW), was working with others to sell large amounts of methamphetamine and heroin in Weber and Davis counties. The agencies joined forces to continue the investigation.  Counts 3 and 4 of the indictment relate to approximately 195 pounds of meth and 1 pound of heroin found during the execution of a search warrant in Kearns.  Spraw, age 49, is from Ogden. Other defendants include Manuel Ramblano Sanchez Jr., age 24, address unknown, Damian Buenrostro, age 22, of Kearns, Sheila Mary Deroboam, age 52, Heidi Lynn Openshaw, age 40, and Vanessa Dominguez, age 33, all of Ogden.  Arrest warrants are pending for Sanchez and Buenrostro. The defendants face up to life in prison with a mandatory minimum 10 years if convicted of the conspiracy to distribute meth count.
U.S. v Lawley:  Dijuan Michele Lawley, age 45, of Ogden, pleaded guilty to distribution of cocaine and possession of a firearm in furtherance of a drug trafficking crime in late May and was sentenced to 78 months in federal prison and five years of supervised release when he finishes his sentence.  Lawley admitted he distributed approximately 2 grams of cocaine to another person, who was an ATF agent acting in an undercover capacity.  He also admitted he possessed three firearms in furtherance of his drug trafficking crime. Lawley was initially in custody on another federal case that was dismissed Aug. 31, 2018. Five days after being released from custody, he made arrangements to sell cocaine. He was arrested by the ATF SWAT team with helicopter surveillance assistance from the Utah Department of Public Safety. 
U.S. v Cordova: A two-day trial will start Oct. 22, 2019, before U.S. District Judge Robert J. Shelby for Rory Curtis Cordova, aka "Joker," age 51, of Ogden, who faces two counts of possessing a firearm following a felony conviction. A criminal complaint filed Aug.15, 2018, alleges that around midnight on June 30, 2018, South Salt Lake City police officers responded to reports of gunfire at a residence.  Officers learned that an unidentified individual had fired multiple shots at the residence from a vehicle.  Eight bullets struck the residence.  Two individuals were inside the home at the time. Based on the video information and additional information provided by a resident of the home, law enforcement officers were able to identify Rory Cordova as a suspect in the case. At approximately, 3:15 a.m., the complaint says, law enforcement officers from multiple agencies located Cordova's vehicle in Ogden and took him into custody.  During the course of the investigation, officers recovered several shell casings from inside Cordova's vehicle where they also located a stolen Glock 26 9mm handgun.  Firearms leave unique markings on ammunition and casings as it is discharged from the firearm. NIBIN stores images of those markings, which identify the signature of the firearm.  These images are compared against other NIBIN entries for matches or "hits."  A "hit" indicates that the markings are the same on the ammunition or casings and would have been fired from the same firearm. NIBIN analysis revealed that the markings on the spent shell casings recovered from the scene of the South Salt Lake shooting matched the spent shell casings recovered from Cordova's car.  The NIBIN analysis also linked the Glock handgun recovered from Cordova's vehicle to spent shell casings recovered from the scene of a shots fired call in Ogden on June 8, 2018. According to the complaint, the Ogden incident involved a man pulling up in front of a residence where a child's birthday party was taking place. Shots were fired at the residence from the vehicle. Officers located several bullet holes and marks on the exterior of the residence, the front window of the residence, and the windshield of a vehicle parked in the driveway at the residence. Witness statements describing the shooter and the vehicle he was driving were consistent with Cordova and matched a vehicle registered to Cordova. Cordova is a documented Ogden Trece gang member and has felony convictions, leading to his restricted status under federal law firearms laws, according to charging documents. The potential maximum penalty for each of the counts in the complaint is 10 years in federal prison.
US v Armstrong: Charles Ray Armstrong, age 55, of West Valley City, who pleaded guilty to conspiracy to distribute more than 50 grams of methamphetamine, was sentenced to 117 months in federal prison Aug. 12, 2019.  Armstrong admitted that he agreed to deliver meth to a location in Ogden.  According to the court document, when he arrived to deliver the meth, he recognized the person purchasing the meth was an informant who worked with law enforcement.  He immediately left the area and drove his vehicle to the freeway with law enforcement in pursuit. He admitted throwing the meth out the window of his vehicle.  Police recovered a portion of the drugs.  Testing done at the Utah Crime Lab found 94.83 grams of actual meth.
US v Sexton:  Brandon Michael Sexton, age 44, of Ogden, is charged in a three-count indictment with possession of methamphetamine with intent to distribute, possession of heroin with intent to distribute, and possession of 19 firearms and associated ammunition following a felony conviction.  An investigation conducted by the Weber Morgan Narcotics Strike Force resulted in Sexton's arrest. A three-day jury trial is set for Oct. 15, 2019, before U.S. District Judge Jill N. Parrish.  The maximum potential penalty for the charges in the indictment is life in prison with a 10-year mandatory minimum.
Indictments are not findings of guilt.  Individuals charged in indictments are presumed innocent unless or until proven guilty in court.
Topic(s):
Project Safe Neighborhoods
Updated September 13, 2019