Press Release
A Utah Man is Charged After Allegedly Firing Shots Outside a Federal Courthouse
For Immediate Release
U.S. Attorney's Office, District of Utah
Salt Lake City, Utah – A federal grand jury in Utah returned an indictment charging a Salt Lake City man after he allegedly brandished a gun and began firing the weapon outside the United States District Courthouse in downtown Salt Lake City.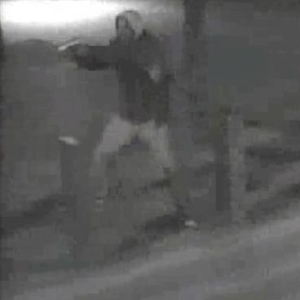 According to court documents, on April 30, 2023, Sione Pouha, aka "C Roc aka "Chub Roc," 40, of Salt Lake City, Utah was allegedly spotted on surveillance video walking outside the Orrin G. Hatch U.S. Courthouse behind another group of people when he produced a firearm and began shooting. The defendant then fled from the scene but was apprehended by police officers nearby. At the scene, multiple .45 caliber casings were recovered, and a .45 caliber semi-automatic pistol was located along the path Pouha fled. The firearm had been reported stolen to Unified Police in 2021.  
Pouha is charged with felon in possession of a firearm and ammunition. The defendant had his initial court appearance May 5, 2023, before a U.S. Magistrate Judge at the Orrin G. Hatch United States District Courthouse in Salt Lake City, Utah.
U.S. Attorney Trina A. Higgins for the District of Utah made the announcement.
The case is being investigated by an FBI Task Force Officer with the Salt Lake City Police Department.
Assistant U.S. Attorneys, Victoria K. McFarland and Seth Nielsen of the District of Utah are prosecuting the case.
This case is part of Project Safe Neighborhoods (PSN), a program bringing together all levels of law enforcement and the communities they serve to reduce violent crime and gun violence, and to make our neighborhoods safer for everyone. On May 26, 2021, the Department launched a violent crime reduction strategy strengthening PSN based on these core principles: fostering trust and legitimacy in our communities, supporting community-based organizations that help prevent violence from occurring in the first place, setting focused and strategic enforcement priorities, and measuring the results.
An indictment is merely an allegation and all defendants are presumed innocent until proven guilty beyond a reasonable doubt in a court of law.
Updated May 5, 2023
---
Topics
Project Safe Neighborhoods
Violent Crime
Firearms Offenses
Press Release Number:
23-33