You are here
District of Utah
District of Utah
About the U.S. Attorney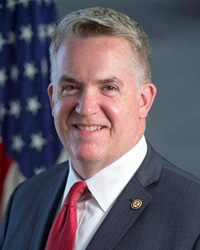 John W. Huber, USA
Since June 2015, John W. Huber has served as the United States Attorney and lead federal law enforcement official in Utah. After nearly two years as a Presidential appointee, Mr. Huber was appointed to continue his service to the District of Utah by United States Attorney General Jeff Sessions in March 2017.

About the District
The mission of the district is to protect and serve the citizens of the District of Utah through the ethical, vigorous and impartial enforcement of the laws of the United States.
OFFICE CONTACT INFORMATION
Salt Lake Office
111 South Main Street
Suite 1800
Salt Lake City, UT 84111-2176
Phone: 801-524-5682
Fax: 801-524-6924
St. George Office
20 North Main Street
Suite 208
St. George, Utah 84770
Phone: (435) 634-4270
Fax: (435) 634-4272

Unstaffed Office
351 S. West Temple
Room 3.200
Salt Lake City, Utah 84101

 
Attorney Vacancies & Volunteer Legal Internships
Your search returned no results.