Elder Justice Initiative (EJI)
Elder Justice Initiative (EJI)



Elder abuse is a complex issue that intersects with many disciplines.
Elder abuse can happen to anyone.  It affects people of every ethnic background, gender, and financial status.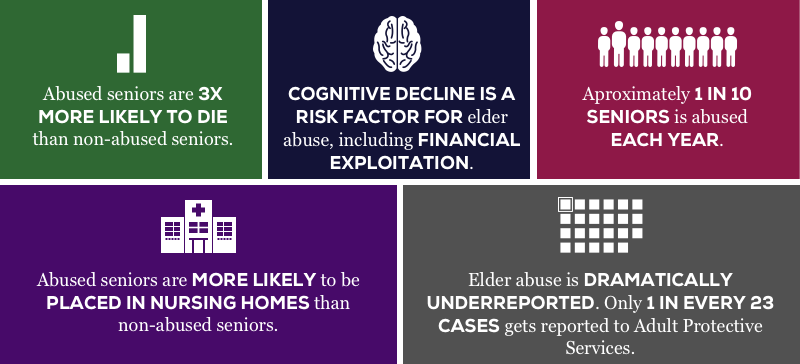 ---
 

You are a front line defender against elder abuse. 
Everyone has a role in preventing and combatting elder abuse. We have tools and guidance that can help you effectively take action.
Visit our Outreach page to see how we can support your elder justice work.
Take impactful elder abuse messaging to your community with our ready-to-use, research rich elder abuse presentations and pamphlets

Take your elder justice work to the next level with targeted professional training
 
Licensed material is being used for illustrative purposes only. Any person depicted in the licensed material is a model.