Christopher R. Thyer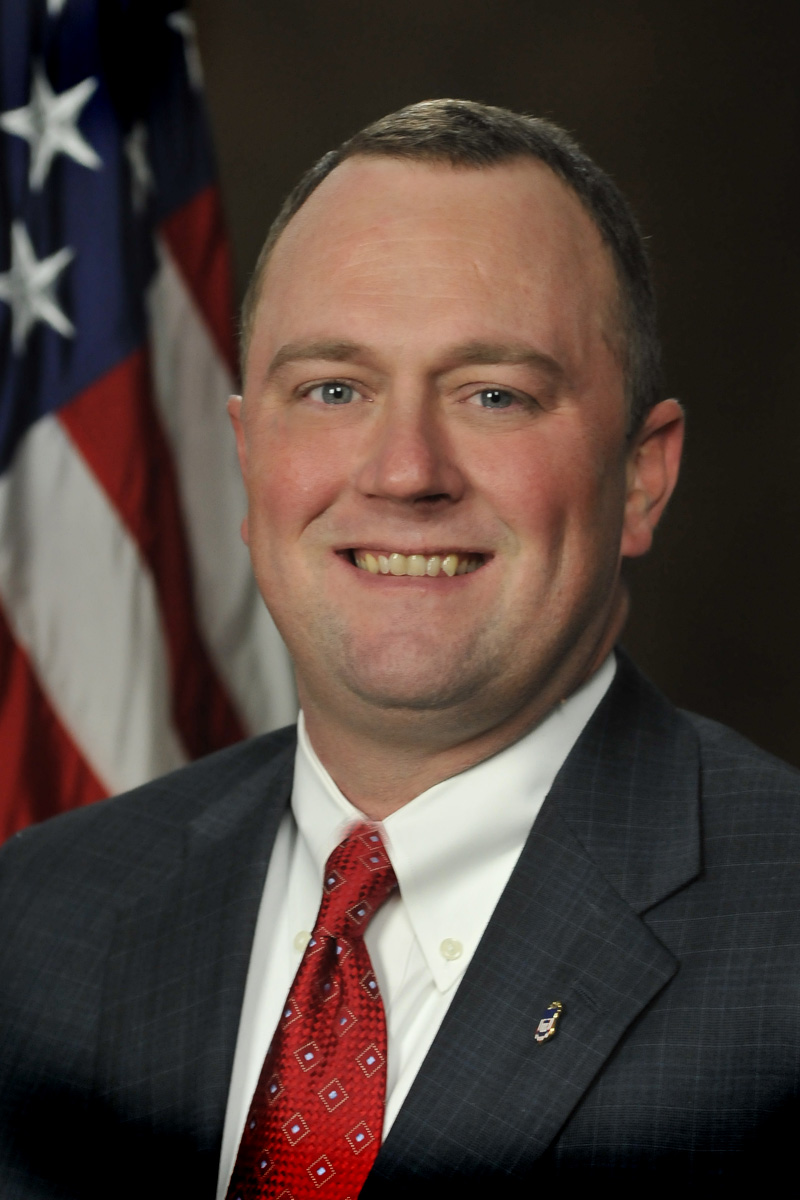 President Barack Obama nominated Christopher R. Thyer as United States Attorney for the Eastern District of Arkansas on December 1, 2010. The United States Senate confirmed Mr. Thyer on December 22, 2010, and on December 31, 2010 Mr. Thyer was sworn in by Chief United States District Judge J. Leon Holmes in a private ceremony.
Prior to his appointment, Mr. Thyer was a partner in the Jonesboro, Arkansas law firm of Stanley & Thyer, P.A. where his practice focused on both civil and criminal litigation. In addition to the private practice of law, Mr. Thyer is a former Member of the Arkansas House of Representatives, where he served from 2003 to 2009.
Mr. Thyer graduated from the University of Arkansas School of Law in 1995. While in law school, he was a member of the Arkansas Law Review, the Vanderbilt National Moot Court Team, the Order of Barristers and Board of Advocates. He obtained his undergraduate degree in accounting from Arkansas State University in Jonesboro in 1991.
United States Attorney Listing of District of Arkansas and Eastern District of Arkansas
District of Arkansas
Samuel C. Roane....................1820-1836
Thomas I. Lacey....................1836
Grandison D. Royston............1836
Samuel S. Hall........................1836-1838
William C. Scott.....................1838-1841
Absalom Fowler.....................1841-1843
Grandison D. Royston............1843-1844
Samuel H. Hempstead............1844-1850
Absalom Fowler.....................1850
Eastern District of Arkansas
Joseph Stillwell.......................1852
James W. McConaughey.........1853-1854
Lafayette B. Luckie.................1856
John C. Murray......................1856
Read Fletcher.........................1856-1857
Charles A. Carroll...................1857
John M. Harrell......................1857-1858
Charles E. Jordan...................1861
S. R. Harrington.....................1871-1876
Charles C. Waters...................1876-1885
Joseph W. House....................1885-1889
Charles C. Waters...................1889-1893
Joseph W. House....................1893-1897
Jacob Trieber.........................1897-1900
William G. Whipple................1900-1913
William H. Martin...................1913-1919
June P. Wooten......................1919-1922
Wallace Townsend.................1930-1934

Fred A. Isrig ........................1934-1939
Samuel Rorex......................1939-1946
James T. Gooch...................1946-1953
Osro Cobb............................1953-1962
Robert D. Smith, Jr..............1962-1967
Woodrow H. McClellan........1967-1968
Wilbur H. Dillahunty............1968-1979
George W. Proctor...............1979-1987
Kenneth H. Stoll...................1987
Charles A. Banks..................1987-1993
Richard M. Pence, Jr............1993
Paula Jean Casey..................1993-2000
Michael D. Johnson..............2001
H. E. (Bud) Cummins ...........2001-2006
J. Timothy Griffin ...............2006-2007
Jane W. Duke ......................2007-2010
Christopher R. Thyer...........2010-Present
Updated July 15, 2015