U.S. Attorney's Report to the District
September 2016
Issue No. 4
The U.S. Attorney's Law Enforcement Executive Summit
Last month, my office hosted the U.S. Attorney's Law Enforcement Executive Summit in South Lake Tahoe, a two and one-half day program directed at an audience of over 100 police chiefs, sheriffs, and other law enforcement leaders from around the Eastern District of California.  For a variety of reasons, we have not been able to put on such a summit for three years—until this year.  Our office's Law Enforcement Coordinator, Tim Johnstone, organized a highly informative program covering a variety of issues that are timely and key to effective law enforcement in our district, including:
The Police Chief and FBI Assistant Special Agent in Charge from Orlando, Florida described the multi-agency law enforcement response to the mass shooting at the Pulse Nightclub in June by a lone terrorist;
The U.S. Attorney from the District of Oregon spoke about the occupation of the Malheur National Wildlife Refuge in Harney County and the critical role played by the Harney County Sheriff in keeping the peace;

A DEA official from Washington, D.C., talked about the opioid and heroin abuse crisis facing the nation with an emphasis on the danger of fentanyl poisoning that has led to overdoses in our district;

A panel of sheriffs and police chiefs who had led their departments through crisis situations ranging from citywide riots to a terrorist attack to officer deaths answered questions posed by a moderator, the Folsom Police Chief, about their experiences;

Federal prosecutors from San Diego discussed the latest trends in drug smuggling across the U.S.-Mexico border and the challenges they raise for law enforcement across the state;

A Stockton Police captain talked about the importance of a local law enforcement agency advancing procedural justice as part of an overall community policing effort, as the Stockton Police Department has done;

An ATF official detailed what federal law prohibits in the production and transfer of firearms manufactured from unfinished (or "80%") receivers; and

Two experts from the Naval Postgraduate School's Center for Homeland Defense and Security described the threat posed by various jihadist extremist groups in the Middle East, and a Sacramento-based Imam provided a perspective from the local Muslim-American community.
The summit was a huge success, not just because all the speakers arrived on time and all of the PowerPoints and other presentations worked, but also because the reactions we received from those in attendance indicated that the material covered was valuable to them as law enforcement executives in the district.  The summit also provided a valuable opportunity for attendees to meet their counterparts from other cities and counties and from federal law enforcement agencies and to renew old acquaintances.
Our district spans almost half of California geographically and includes 34 counties where about 8 million people live.  We in federal law enforcement rely very heavily on our state and local law enforcement partners to help us build cases and keep the district safe from all kinds of threats.  Over the years, my predecessors as U.S. Attorney have worked hard to develop relationships with sheriffs, police chiefs, tribal police chiefs, district attorneys, and others across the district so that working together, we can best address the challenges our district faces.  I intend to do my part to work to strengthen those relationships, through holding this summit (which I hope will once again be an annual event), attending meetings of key law enforcement association meetings, and regularly communicating with my local, state and federal law enforcement executive partners.
If you would like to communicate with our office, contact the main number in Sacramento, or submit a suggestion by clicking on the button below.  Thank you.
Acting United States Attorney
Phillip A. Talbert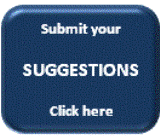 Updated September 12, 2016