U.S. Attorney's Report to the District
June 2021
Issue No. 3
Celebrating Pride Month
            On June 1, 2021, President Biden proclaimed the month of June as Lesbian, Gay, Bisexual, Transgender, and Queer Pride Month to "recognize the valuable contributions of LGBTQ+ individuals across America, and . . . reaffirm our commitment to standing in solidarity with LGBTQ+ Americans in their ongoing struggle against discrimination and injustice."  Pride Month is a time to celebrate our community's diversity, take stock of the progress that has been made in ensuring that all Americans are protected against discrimination, and reaffirm our commitment to continue that progress until all Americans enjoy the civil rights guaranteed them under the Constitution and laws of the United States.
            My office is marking Pride Month in several ways.  On June 21, we held a virtual event entitled, "Respect and Equality:  Celebrating Pride Month."  I moderated a discussion with two panelists, both members of Sacramento's LGBTQ+ community.  Alexis Sanchez, who serves as the Director of Advocacy and Training for the Sacramento LGBT Community Center, spoke about her own experience and struggles as a transgender individual as well as laws and regulations that have impacted and still impact members of the community.  Ms. Sanchez also described various ways the Community Center can help LGBTQ+ individuals and how it serves as a valuable resource to the community.  Jill Thomas, an experienced Assistant United States Attorney in my office, spoke about her own experience coming out and gave advice to friends of LGBTQ+ individuals on how to provide support to them during that difficult process.  AUSA Thomas, an Air Force reservist in the JAG Corps who earlier served in an active duty status, also talked about the "don't ask, don't tell" policy that, until it was repealed in 2010, prevented LGBTQ+ individuals from serving their country in the military while being open and honest with friends and colleagues about their identity.  The event drew over 100 attendees from our federal court family, law enforcement agencies, educational institutions, public health agencies, community organizations, and faith-based and interfaith organizations.  Indeed, two of our district's federal judges attended and commented on how informative the discussion was and how important they thought it was that our office host it for the entire community.
            Later today (June 30 at noon), we will put on a second virtual Pride Month event that we are cosponsoring with SacLegal, Sacramento's LGBTQ+ Bar Association.  In this second event, Omar Gonzalez-Pagan of Lambda Legal, a national organization that works to advance the civil rights of LGBTQ+ individuals across the country, will join Assistant United States Attorney Jessica Massey from my office for a virtual fireside chat to discuss Bostock v. Clayton County and other legal issues affecting the LGBTQ+ community.  In Bostock, an opinion issued last year, a 6-3 majority of the U.S. Supreme Court held that an employer who fires an individual merely for being gay or transgender violates Title VII of the Civil Rights Act of 1964.  In that case, Gerald Bostock was fired from his job with the juvenile court system in Clayton County, Georgia, after he expressed interest in a gay softball league at work.  In its decision, the Court made clear that Title VII's protections against discrimination extended to cover sexual orientation and gender identity.  The opinion was a watershed decision in the Court's jurisprudence on protections for LGBTQ+ individuals, much as Lawrence v. Texas (holding unconstitutional a law that criminally punished same-sex sexual activity) and Obergefell v. Hodges (holding same-sex marriage constitutionally protected) have been.  I look forward to hearing Mr. Gonzalez-Pagan's thoughts on the impact of the decision and what issues the Supreme Court might face in the future that will impact the LGBTQ+ community.  Today's event is part of my office's Special Emphasis Program, a conscious effort to offer members of the office insights into the diversity of the American experience.  While we originally developed the SEP as an in-office program, in recent years we have invited the federal court family and law enforcement and community outreach partners to join presentations that we thought would also interest them.
            In addition to hosting these two events during Pride Month, I and members of my office are participating in celebrating the month in other ways.  I attended an informative SacLegal virtual event with LGBTQ+ members of the local legal community discussing how that bar association was founded and what Sacramento was like for LGBTQ+ lawyers a few decades ago.  Fresno Office Chief Kirk Sherriff attended the raising of the Pride flag at Fresno City Hall, which was the first time the flag has flown there.  And many other folks in my office are marking Pride Month in other ways, whether as members of the LGBTQ+ community themselves or in support of family members and friends who are.
            If you would like to communicate with our office, please contact the main number in Sacramento, or submit a suggestion by clicking on the button below.  Thank you.
                                                                                    Acting United States Attorney
                                                                                    Phillip A. Talbert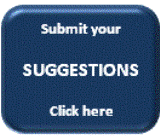 Updated June 30, 2021