Press Release
Fresno Man Charged with Passport Fraud for Using a Deceased Child's Identity to Renew a Passport
For Immediate Release
U.S. Attorney's Office, Eastern District of California
FRESNO, Calif. — On May 26, 2022, a federal grand jury indicted Kenneth Laitman, aka John Rodman, 78, of Fresno, for passport fraud, U.S. Attorney Phillip A. Talbert announced.
According to court documents, in 1984, Laitman left his job as a stockbroker in New York and moved to California where he assumed the identity of John Rodman and worked at an endoscopy practice. The actual John Rodman died in 1950 at the age of four.
Laitman subsequently obtained various forms of identification, worked jobs, opened bank accounts, received government benefits, and took other actions while falsely using Rodman's identity. This included a U.S. Passport that he obtained in 2004 and used to travel overseas on multiple occasions. He is charged with attempting to renew that passport in 2014.
This case is the product of an investigation by the Diplomatic Security Service, the Social Security Administration Office of Inspector General, and the Federal Bureau of Investigation. Assistant U.S. Attorney Joseph Barton is prosecuting the case.
If convicted, Laitman faces a maximum statutory penalty of 10 years in prison and a fine of up to $250,000. Any sentence, however, would be determined at the discretion of the court after consideration of any applicable statutory factors and the Federal Sentencing Guidelines, which take into account a number of variables. The charges are only allegations; the defendant is presumed innocent until and unless proven guilty beyond a reasonable doubt.
Below are pictures of Laitman through the years. Anyone with knowledge of his activities is encouraged to contact the FBI at 916-746-7000 or at tips.fbi.gov.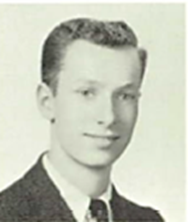 .
Updated July 6, 2022
---