Press Release
Alexander M.M. Uballez Sworn in as United States Attorney for the District of New Mexico
For Immediate Release
U.S. Attorney's Office, District of New Mexico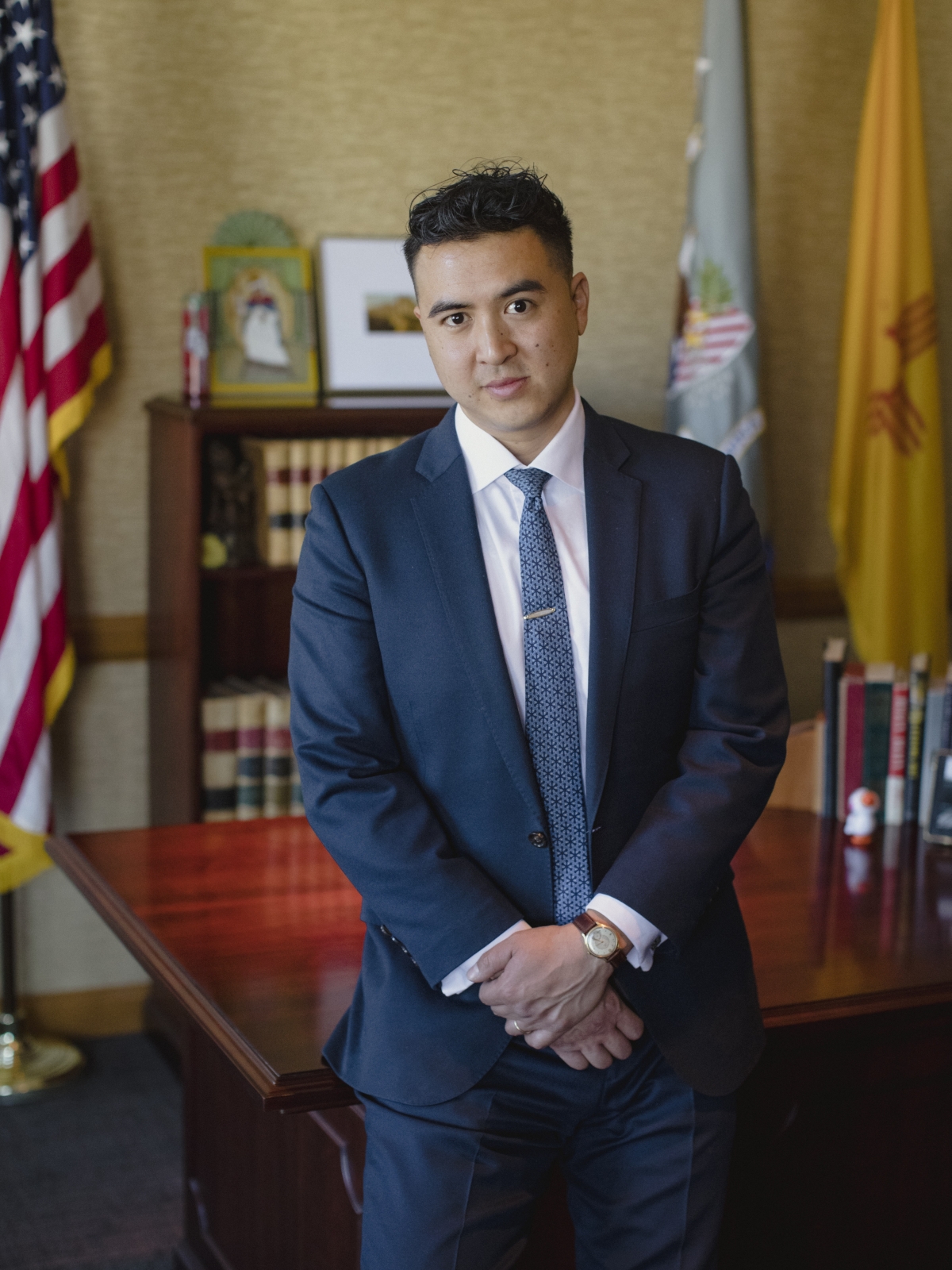 ALBUQUERQUE – Alexander M.M. Uballez was sworn in today as the United States Attorney for the District of New Mexico. Chief United States District Court Judge William P. Johnson administered the oath of office during a private ceremony. A formal investiture will be planned for a later date.
United States Attorney Uballez was nominated by President Joseph R. Biden on January 26, and confirmed by the United States Senate on May 17. Uballez is the chief federal law enforcement officer for the district, and leads a team of over 180 federal prosecutors and staff across two offices.
"The people of New Mexico deserve dignity, safety, and the evenhanded application of swift and certain justice," said Uballez. "Attorney General Garland has made violent crime reduction a central priority in the Department's mission. We will confront this challenge together, using all tools and every resource in pursuit of community safety. I am grateful to President Biden for the opportunity to lead this dynamic and talented team of public servants, and to Senators Heinrich and Luján for their recommendation and endorsement. And I am humbled by your trust."
Prior to his confirmation as United States Attorney, Uballez was as an Assistant United States Attorney in the District of New Mexico where he led organized crime investigations and prosecuted child sexual abuse, human trafficking, transnational and organized crime, and violent crime. Uballez also served as the District's Project Safe Neighborhoods Coordinator, International Coordinator, and Internship Coordinator. Prior to joining the U.S. Attorney's Office, Uballez served as an Assistant District Attorney in the First and Second Judicial District Attorney's Offices of New Mexico where he prosecuted crimes against children, community and drug crimes, domestic violence and driving while intoxicated offenses.
Uballez received his J.D. from Columbia University School of Law in 2011 and his B.A. in Politics, Philosophy, and Economics from Pomona College in 2008.
As he took on his new responsibilities today, Uballez thanked former United States Attorney Fred Federici for his decades of service to New Mexico and the United States Attorney's Office, including commending him for his exceptional leadership over the past seventeen months and during a global pandemic.
# # #
Updated April 19, 2023
---
Topic
Office and Personnel Updates
Press Release Number:
22-118