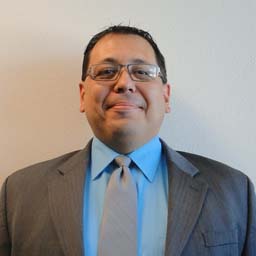 Tribal Liaison - Troy Morley
      The District of South Dakota has been an "Indian country district" since territorial days. What is now South Dakota was and is home to several different tribes that are commonly and collectively referred to as the "Sioux."
      In the 1868 Fort Laramie Treaty, all of the land west of the Missouri River, in what is now South Dakota, was designated as the "Great Sioux Reservation." In 1889, Dakota Territory was divided into the separate states of North and South Dakota. At the same time, the remaining land of the Great Sioux Reservation was divided into smaller, separate reservations for various Sioux tribes.
      These reservations, along with those created east of the Missouri River, exist today as nine distinct Indian reservations within the District of South Dakota.
South Dakota United States Attorney's Office
Recent Initiatives in Indian Country
(click on each initiative for more information)
      South Dakota's enabling legislation and state constitution disclaimed state court criminal jurisdiction for cases arising in Indian country. An effort by the state legislature to assert Indian country jurisdiction in 1961 was unsuccessful, and South Dakota remains a non-Public Law 280 state.
      The volume of criminal cases arising in Indian country is relatively high. Between 50-60 percent of the criminal caseload for the United States Attorney's Office is comprised of Indian country offenses.
      The District is rural in nature. It encompasses the entire state of South Dakota which has a total of 77,116 square miles, of which over 12 percent are reservation or trust lands. Census data puts the state population at 812,383, and a conservative estimate places the number of Native American residents at 68,976 (8.57 percent). The vast majority of the Native American population resides on the District's nine Indian reservations – each with its own history, culture, characteristics, and law enforcement challenges.
Troy Morley
      The US Attorney's office for the District of South Dakota is pleased to announce that Troy Morley has been named as the Tribal Liaison for the District of South Dakota.  Troy joined the US Attorney's office in 2012 and has been working in Indian Country since joining the office.
      Troy is currently involved in the formation of a working group to study reentry alternatives with the States of North Dakota, South Dakota, and the Standing Rock Sioux  Tribe.  Troy will also be working on a reentry project with the Sisseton-Wahpeton Sioux Tribe, as well as working with Sisseton-Wahpeton Tribe in implementing  a pilot program to exercise the special domestic violence jurisdiction.
      Troy completed his undergraduate studies at UNLV and received his law degree with distinction from the University of North Dakota.  In addition to his experience in private practice before joining the US Attorney's office,  Troy previously served as Special Judge to the Turtle Mountain Band of Chippewa, where he is an enrolled member.  He is also a veteran of the United States Navy and was a member of the Commission to Study Racial and Ethnic Bias in the North Dakota Court System.
Updated July 21, 2015