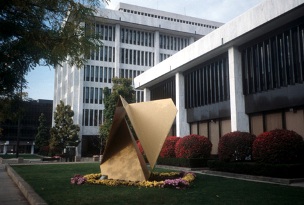 The Western District of New York has one branch office located at 100 State Street, in Rochester, N.Y.. Rochester is located within Monroe County, which borders Lake Ontario to the north. Monroe is one of nine counties served by the Rochester Branch Office. The other counties are Chemung, Livingston, Ontario, Schuyler, Seneca, Steuben, Wayne and Yates.
Rochester, which sits approximately 73 miles east of Buffalo, has a population of just over 200,000 and a metropolitan area population of just over 1 million people. Both figures are slightly less than Buffalo and puts Rochester just behind Buffalo as the third largest city in the state of New York. The second largest city in the district is Elmira, with a population of approximately 30,000. Elmira is located within Chemung county, which borders Pennsylvania to the south.
The Attorney-in-Charge of the Rochester Branch Office is Richard A. Resnick, who has been with the office since 1994 and has held his current position since 2013. Mr. Resnick previously served as Chief of General Crimes in Rochester since 2010.  Mr. Resnick was the Chief of the White Collar and General Crimes Division for the WDNY from 2007 to 2010.  Prior to his appointment as an Assistant United States Attorney, Mr. Resnick was a litigation attorney for the Tax Division of the Department of Justice from 1990 to 1994.  He obtained his law degree from the State University of New York at Buffalo in 1987 and was admitted to both the New York and Florida Bars in 1988. Mr. Resnick is admitted to the United States Court of Appeals for the Second Circuit.
The Rochester Branch Office is located within the Kenneth B. Keating Federal Building and houses a staff of 33, including 16 attorneys. The General Crimes Chief in Rochester is Tiffany H. Lee, and the Narcotics and Organized Crimes Chief in Rochester is Brett A. Harvey.
Updated December 29, 2014