Matthew Schneider

, Former United States Attorney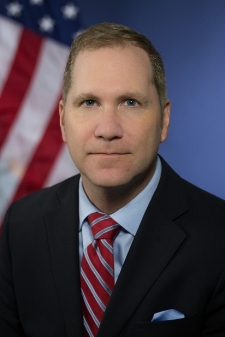 Matthew Schneider is the Former United States Attorney for the Eastern District of Michigan.

As the United States Attorney, Mr. Schneider is the chief federal law enforcement official in the Eastern District of Michigan, which contains approximately 6.5 million people in 34 counties. The office is widely recognized for significant prosecutions involving international terrorism, violent crime, public corruption, environmental crime, financial fraud, drug trafficking, civil rights and numerous other criminal and civil matters. As the United States Attorney, Mr. Schneider manages more than 245 employees, including approximately 120 Assistant U.S. Attorneys in Detroit, Flint and Bay City.

Prior to his appointment, Schneider was the Chief Deputy Attorney General for the State of Michigan. In that position, he supervised the office's 40,000 ongoing cases and managed a budget of over $100 million in taxpayer funds. He had previously served as Chief Legal Counsel for the Michigan Office of Attorney General, where he was the lead counsel representing the Governor and the State of Michigan in the City of Detroit federal bankruptcy case.

Schneider previously served as the Michigan Supreme Court's Chief of Staff and General Counsel. Schneider provided overall direction for the administration of Michigan's Judicial Branch of government and served as chief legal counsel to the Chief Justice and the Justices.

Schneider is a former Assistant United States Attorney in Detroit. He focused on prosecuting corrupt public officials and members of organized crime, as well as street gangs and outlaw motorcycle gangs. He also handled an anti-terrorism caseload.

Prior to becoming a federal prosecutor, Schneider served as Senior Advisor and Assistant General Counsel in the White House Budget Office. He previously practiced international law with the Washington, D.C. firm of Wiley Rein LLP, where he represented American companies in suits against foreign governments for unfair business and trade actions.

Schneider has been an adjunct law professor for several years and has spoken and written on numerous aspects of constitutional law and criminal procedure. He is a graduate of the University of Michigan Law School and Michigan State University's James Madison College. He is originally from Frankenmuth, Michigan.
Updated February 2, 2021