Empowering Students Through Real-life Experience And Career Exploration
The U.S. Attorney's Office has engaged with the community through its ongoing participation in college and career-related events across the district with the goal of   motivating students in elementary, middle, and high schools to seek higher education.
InGIRLS Leadership Symposium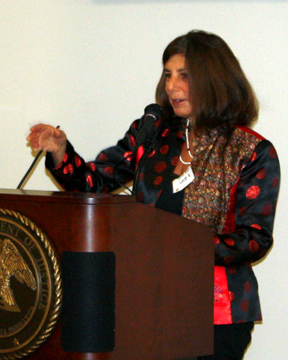 The United States Attorney's Office, in partnership with InGIRLS: Investing in Growing, Inventing, Reaching, Learning, Succeeding, hosted the 2014 InGirls Leadership Symposium. InGirls is a college readiness program that focuses on 8th grade middle school girls to give them a vision of achieving their dreams through college education. Thirty women in leadership positions from the public and private sectors facilitated breakout sessions and roundtable discussions on a host of topics ranging from "The Importance of Initiative" and "Your Influence" to "Individuality" and "Using Intuition." The Leadership Symposium was designed to encourage 200 middle school girls from Coretta Scott King Young Women's Leadership Academy; John F. Kennedy Middle School; and Charles R. Drew Charter School to finish middle and high school, and create plans to attend college.
"The young ladies were excited about meeting such prominent women…
it ignited a few of them to come back and research their career paths."
~Media Specialist, Coretta Scott King Young Women's Leadership Academy~
"It was exciting to be in the presence of such phenomenal women and how they interacted with the young ladies was beyond expectation. I would highly recommend this experience for all young ladies."
~8th Grade Teacher, Charles Drew Charter School~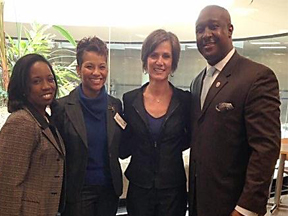 Elementary, Middle, and High School Career Days
During career days at elementary, middle and high schools, our staff engages students in discussion about core skills development, such as following instructions, problem-solving, decision-making, and taking initiative, skills that are transferrable to both college and career settings.
As part of this aspect of community outreach, each year the U.S. Attorney's Office participates in Atlanta Public Schools College and Career Motivation Week, which is designed to enhance student achievement by encouraging and inspiring students to focus on success in school and plan for college.  In addition, we have partnered with and participated in career days hosted and sponsored by Atlanta Partners for Education; Junior Achievement of Georgia; YELLS, Inc.; and the Hank Stewart Foundation.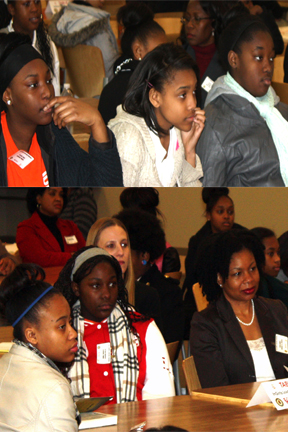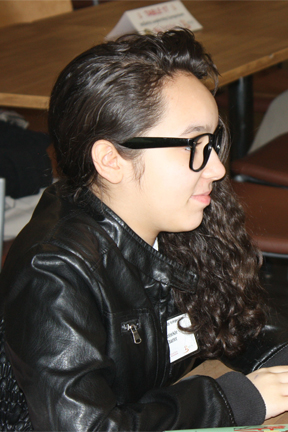 By forming educational alliances and partnerships, we have been able to reach hundreds of students throughout the district, stressing the importance of:
Networking,
Seeking internships,
The value of mentors,
The pursuit of higher education,
Overcoming obstacles,
Researching future job markets,
Professional development, attire, resume-writing and interviewing,
Decisions that affect earning potential (a focus on crime prevention), and
The 4Cs: critical thinking, communication, collaboration, and creativity.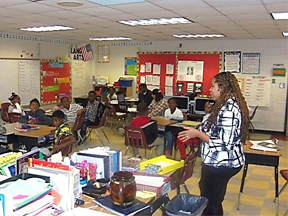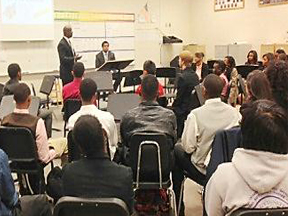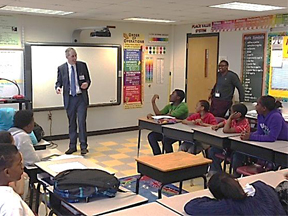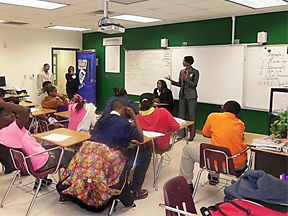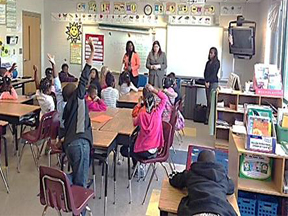 Updated December 23, 2021