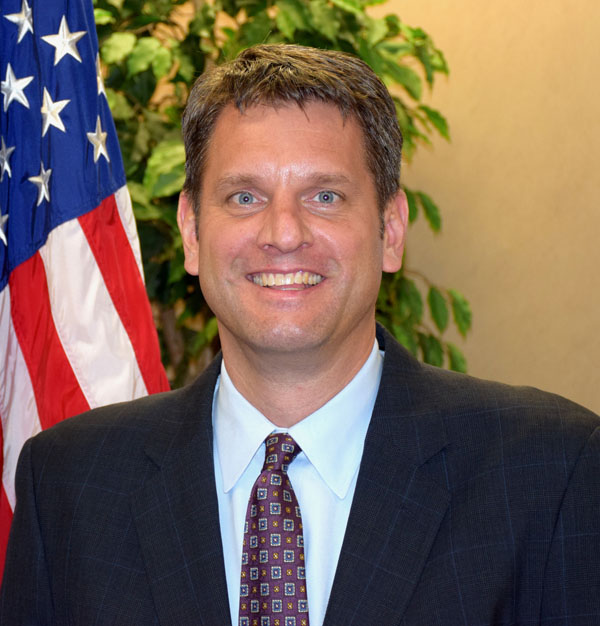 John A. Horn
John A. Horn is the United States Attorney in the Northern District of Georgia (NDGA).  Mr. Horn has over 15 years as a career federal prosecutor, having joined the office in April 2002.   Before becoming U.S. Attorney, Mr. Horn served as First Assistant U.S. Attorney for five years under then-U.S. Attorney Sally Q. Yates, and has held additional leadership roles within the office including Chief of the office's Appellate Division and Deputy Chief of the Transnational Organized Crime/OCDETF Section.  
As U.S. Attorney, Horn chairs the Attorney General Advisory Committee's Working Group on Elder Justice, and also serves on the AGAC's committees on financial fraud, cybercrime, violent crime, and drug enforcement.  His priorities as U.S. Attorney have included the creation of the first Cybercrime Unit within the NDGA, which has prosecuted leading international cyber cases including sophisticated hackers of financial institutions, the creators of preeminent malware/botnet programs such as SpyEye and Citadel, and state actors conducting corporate espionage.  Mr. Horn also created the NDGA's first Civil Rights Enforcement Unit and spearheaded the country's largest implementation of the innovative Drug Market Intervention (DMI) model to dismantle a 30-year heroin and crack marketplace operating in Atlanta's historic English Avenue community.  Working with dozens of regional and community partners, Mr. Horn convened the district's first Heroin/Opioid Working Group to conceive a multidisciplinary approach to the skyrocketing overdose and abuse rates of these drugs. 
During his career as a federal prosecutor, Mr. Horn has investigated and prosecuted a wide range of federal offenses, including public corruption, cybercrime, national security, and complex financial fraud cases, and has argued appeals before the Eleventh Circuit Court of Appeals involving fraud schemes, child sex offenses, and violent crimes.   He began his career focusing on long-term wiretap investigations of international drug cartels, and was the lead prosecutor in the takedown of a significant component of Mexico's Beltran-Leyva cartel including kingpin Edgar Valdez-Villarreal, aka "La Barbie."  Mr. Horn also prosecuted the then-largest ecstasy importation organization in the eastern United States as well as one of Georgia's first cases involving the illegal prescribing of pharmaceuticals by Carrollton doctor Philip Astin III.   He also served as a member of the prosecution team for Centennial Olympic Park bomber Eric Rudolph.
John helped to convene and served as the first lead attorney of the David G. Wilhelm Organized Crime-Drug Enforcement Strike Force in Atlanta that brings together all federal investigative agencies, as well as state and local police, to focus on prosecuting international drug cartels.  Through his extensive experience in long-term wiretap investigations, Mr. Horn served on DOJ's national Title III/electronic evidence working group and lectured at training events regarding the collection and use at trial of electronic evidence.   
Before joining the U.S. Attorney's office, John worked in the white collar crime section at King & Spalding in Atlanta, Ga. and also clerked for Judge Stanley F. Birch Jr. of the Eleventh Circuit Court of Appeals, as well as Judge Harold L. Murphy of the U.S. District Court. John earned a law degree at the University of Virginia School of Law and a bachelor's degree at the College of William and Mary in Virginia.
Updated Sept.27, 2017
Updated September 22, 2017