The Hammond Office, which serves as the District's Main Office, consists of the United States Attorney, First Assistant United States Attorney, Criminal Chief, Civil Chief, Branch Supervisor and Administrative Officer.
The Hammond Division serves 2 counties, Lake and Porter. The Hammond Division at Lafayette serves another 7 counties: Newton, Jasper, Benton, White, Warren, Tippecanoe and Carroll. In total, the Hammond Division serves a combined population of 898,148.
About Hammond and Lake County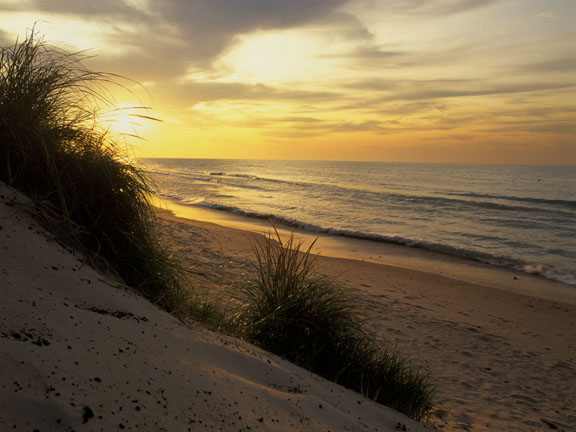 Hammond is the fifth largest city in Indiana and the second largest in Lake County with a population of 81,413. By comparison, Lake County is 484,413.
Lake County is located in the northwest corner of Indiana with I-65, I-80/90, and U.S. 30 as major thoroughfares. Only minutes from downtown Chicago (approximately 30 miles), Lake County, Indiana iseasily accessible from all destinations. As Lake Michigan's South Shore, Lake County enjoys convenientinterstate, air and rail transportation. The metro area consists of many unique communitiesthat blend into a mix of big city fun and small-townfriendliness.
If you desire a slower pace, spend some time exploringour historic towns and shopping for antiques. You'llexperience how people lived in years past, while appreciating the many amenities of today.
If shopping is your recreation of choice, Lake County has several malls and shopping plazas. It is only 30-minutes from Chicago's Magnificent Mile onMichiganAvenue. If you are looking for bargains galore, visit our neighboring premium outlet mall, Lighthouse Placein Michigan City, Indiana.
If you are a lover of the outdoors, Lake County has it allwith golfing, sailing, hiking, biking, swimming and fishing. With pro-level golf courses, and miles ofbeaches, trails and sand dunes, Lake County is theperfect place to relax and enjoy the gracious hospitality ofNorthwest Indiana.
Lake, Porter and LaPorte Counties are home to the Indiana Dunes National Lakeshore, one of the firsturban National Parks in the Nation. Every year there is a Dunes Harvest Festival, located at the historic Chellberg Farm (represents a typical 1890 through 1910 Swedish and Northwestern Indiana farmstead), this popular festival attracts several thousand visitors and features traditional music, crafts, and farming demonstrations. The festival provides a fun way to learn about the region's history of 1900-era farm life.
Northwest Indiana Higher Learning Facilities
Indiana University, Northwest (Gary, Indiana)
Ivy Tech Community College (Gary, Indiana)
Ivy Tech Community College (Lafayette, Indiana)
Ivy Tech Community College (Valparaiso, Indiana)
Purdue University (West Lafayette, Indiana)
Purdue University Calumet (Hammond, Indiana)
Saint Joseph's College (Rensselaer, Indiana)
Valparaiso University (Valparaiso, Indiana)
Interesting Facts
Benton County is home to the first Indiana wind farm. The structures on this farm are massive wind turbines that tower 260 feet overhead with three 160 foot blades. The 87 turbines in Earl Park are not the only wind turbines in Benton County. In Fowler, BP Alternative and Dominion are in phase one of building what will be one of the largest wind-power facilities in the world. The first phase includes erecting 222 wind turbines. When finished, Fowler Ridge Wind Farm will produce enough carbon-free electricity to power more than 200,000 average American homes.
Newton and Jasper Counties are home to Fair Oaks Farms which are one of the nation's largest dairies. Each of the 30,000 cows are milked 3 times a day in a 24 hour a day, 365 day a year farm that never shuts down. Each cow produces 10 gallons of milk a day, and in total, Fair Oaks Farms produces enough milk to supply the City of Chicago will all of its' milk each year.
Porter County was named in honor of Commodore David Porter of the U.S. Navy, whose famous battle during the War of 1812, while in command of the Essex, was fought near the harbor of Valparaiso, Chile. Porter County is located approximately one hour from downtown Chicago with a beautiful landscape featuring both a rural and urban atmosphere. Porter County is also home to Indiana Dunes National Lakeshore, with a variety of outdoor activities from hiking, fishing, boating, bicycling and more. Travel inland for a tour of the Hoosier Bat Company, a supplier of major league wooden baseball bats, or the Chapel of the Resurrection located on the beautiful campus of Valparaiso University. Individuals can enjoy wagon rides and free wine tasting at Anderson's Orchard and Vineyard (located on the highest point in Northwest Indiana), or take a tour of Valpo Velvet (located in beautiful downtown Valparaiso), an ice cream factory that has been producing this favorite sweet treat for over 50 years. Valparaiso has an annual Popcorn Festival, since 1979, to celebrate Orville Redenbacher's development of popcorn in Valparaiso.
Tippecanoe County is best known for the Battle of Tippecanoe and Purdue University. The Tippecanoe County Courthouse, built in 1881, is on the National Register of Historic Places. The Battle of Tippecanoe was fought in 1811 between United States forces led by Governor William Henry Harrison of the Indiana Territory and forces of Tecumseh's growing American Indian confederation. The battle took place outside Prophetstown, near present-day Battle Ground, Indiana, and was part of what is sometimes known as Tecumseh's War, which continued into the War of 1812. The battle was an important political and symbolic victory for the American forces.
Every year there is a Feast of the Hunters' Moon which is a re-creation of the annual fall gathering of the French and Native Americans which took place Fort Ouiatenon, a fur-trading outpost in the mid - 1700s. It is held annually in early autumn on the banks of the Wabash River, four miles southwest of West Lafayette.
Purdue University is a coeducational, state-assisted system in Indiana. Founded in 1869 and named after benefactor John Purdue, the University is one of the nation's leading research institutions with a reputation for excellent and affordable education.
Building upon historical strengths in engineering and agriculture, the West Lafayette campus currently offers 5,800 courses in more than 400 undergraduate majors and specializations in the schools/colleges of Agriculture, Consumer and Family Sciences, Education, Engineering, Health Sciences, Liberal Arts, Management, Nursing, Pharmacy and Pharmacal Sciences, Science, Technology, and Veterinary Medicine. Programs of graduate study and research leading to advanced degrees fall under the jurisdiction of the Graduate School.
The Hammond Division serves 2 counties, Lake and Porter. The Hammond Division at Lafayette serves another 7 counties: Newton, Jasper, Benton, White, Warren, Tippecanoe and Carroll. In total, the Hammond Division serves a combined population of 898,148.
Updated May 1, 2015