Press Release
Bronx Man Sentenced To 98 Months In Prison For Committing Multiple Shootings
For Immediate Release
U.S. Attorney's Office, Southern District of New York
Damian Williams, the United States Attorney for the Southern District of New York, announced today that THOMAS DISLA was sentenced by U.S. District Judge Lewis J. Liman to 98 months in prison in connection with a shooting spree he committed on June 3 and 4, 2022.  Over the course of 12 hours, DISLA shot an acquaintance in the groin, shot at a stranger who was driving a car, and brandished a firearm in the middle of crowded bar before striking a patron and shooting the firearm at the ceiling.  DISLA previously pled guilty to one count of possessing ammunition after conviction for a felony.
U.S. Attorney Damian Williams said: "Last summer, Thomas Disla committed multiple terrifying shootings in the Bronx.  He severely injured two people, one of whom he had never even met.  And he could have killed a third.  As today's sentence demonstrates, our Office is determined to keeping New York City safe by vigorously prosecuting perpetrators of gun violence."
According to the Indictment and other filings and statements made in court:
At approximately 3:35 p.m. on June 3, 2022, DISLA approached an acquaintance ("Victim-1") who was standing in front of a grocery store located on Southern Boulevard in the Bronx.  DISLA and Victim-1 exchanged words and DISLA walked away to the street.  DISLA then returned, took deliberate aim at Victim-1, and fired, hitting Victim-1 in the groin.  Victim-1 was rushed to the hospital and continues to experience discomfort and pain from his injuries. 
At approximately 1:00 a.m. on June 4, 2023, DISLA approached a construction worker ("Victim-2") on Wheeler Avenue in the Bronx.  Victim-2 was on his way to a construction site and had briefly exited his vehicle to remove a barricade that was blocking traffic.  DISLA told Victim-2 he could not continue driving to the construction site.  After Victim-2 returned to his car, he overhead DISLA yell that Victim-2 would "learn [his] lesson."  As can be seen in surveillance footage, DISLA then walked to the sidewalk, turned around, and shot at Victim-2's car: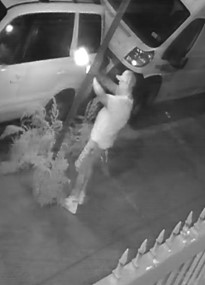 At approximately 2:20 a.m. on June 4, 2023, DISLA waived a firearm at patrons of a popular bar located on Manor Avenue in the Bronx.  He then approached a stranger who was sitting on a chair, enjoying a drink, and struck him with the firearm in his face, inflicting a wound so deep it went to the bone.  As surveillance video shows, DISLA then left the bar: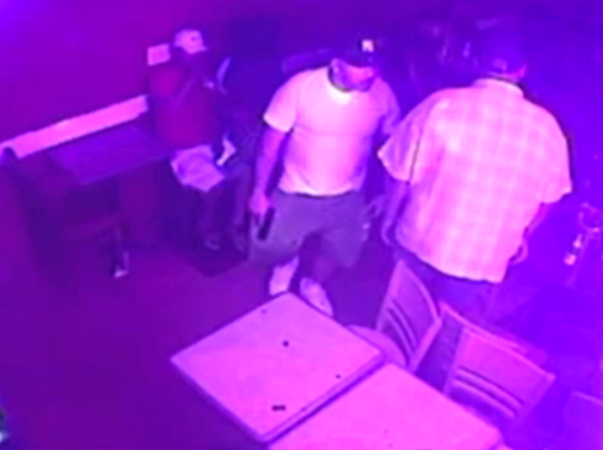 He returned moments later only to fire one round at the ceiling of the entrance.  
DISLA was not permitted to possess ammunition because of his prior New York State conviction for criminal sale of a firearm in the third degree.  DISLA has at least 18 prior criminal convictions. 
*                *                *
In addition to his prison term, DISLA, 44, of the Bronx, New York, was sentenced to three years of supervised release.
Mr. Williams praised the outstanding investigative work of the Federal Bureau of Investigation and the New York City Police Department.
This case is being handled by the Office's General Crimes Unit.  Assistant U.S. Attorney Adam Sowlati is in charge of the prosecution.
Contact
Nicholas Biase
(212) 637-2600
Updated August 17, 2023
---
Topics
Violent Crime
Firearms Offenses
Press Release Number:
23-292