Press Release
Maine Man Charged With Participation In A Murder-For-Hire Scheme
For Immediate Release
U.S. Attorney's Office, Southern District of New York
Damian Williams, the United States Attorney for the Southern District of New York, and Michael J. Driscoll, the Assistant Director in Charge of the New York Field Office of the Federal Bureau of Investigation ("FBI"), announced today the arrest of HYUNKOOK KORSIAK for participating in a plot to commit murder for hire in Midtown Manhattan.  Thankfully, and unbeknownst to KORSIAK, he plotted with undercover FBI agents and the intended victim was fictitious.  KORSIAK was arrested last night in Tarrytown, New York, and will be presented today before U.S. Magistrate Judge James L. Cott.
U.S. Attorney Damian Williams said: "As alleged in the complaint, Hyunkook Korsiak agreed to murder another person for the price of $50,000.  Thanks to the work of our remarkable law enforcement partners, Korsiak now stands charged in federal court for his alleged role in this terrible crime."
FBI Assistant Director Michael J. Driscoll said: "As alleged, the defendant was willing to travel over three hundred miles in order to fulfill his depraved desire to be paid for taking another human's life.  The defendant displayed callous disregard for life and planned to conduct his act of violence in the middle of Manhattan.  The FBI will not tolerate such acts of violence, and any individual willing to cold heartedly kill another person will be made to face the consequences in the criminal justice system."
As alleged in the amended Complaint filed today in Manhattan federal court and in other court papers and proceedings:[1]
From in or about January 2023, through in or about March 8, 2023, KORSIAK participated in a scheme to murder a fictitious businessman in Manhattan in exchange for a payment of $50,000.  The FBI began its investigation after communications KORSIAK sent expressing his desire to kill a person for money were intercepted by the Bureau of Prisons.  Over the course of the last two months, KORSIAK met with an undercover FBI agent on multiple occasions in both New York and Boston and agreed to murder a fictitious businessman who was purported to be staying at a Midtown Manhattan hotel.  During one of the meetings with the undercover agent, KORSIAK described how he intended to commit the murder and what weapons he planned on using, including an AR-15 rifle and a 9MM pistol that he possessed.  KORSIAK asked the undercover agents to provide him with silencers for the two weapons and a latex mask so that he could defeat facial recognition technology.  In another meeting, KORSIAK told agents that he would use a car to approach the victim as he walked on a Midtown Manhattan street and planned to shoot the victim from inside the car.  KORSIAK's plan also included the use of a police uniform in an effort to evade capture after he committed the murder. 
On March 8, 2023, KORSIAK traveled from Maine to Tarrytown, New York, where he intended to make his final preparations for the murder.  Instead, Korsiak was apprehended by FBI agents.  KORSIAK was found in possession of four firearms, including two AR-15 rifles and two 9MM semi-automatic pistols.  In addition to the firearms, agents seized (i) a bullet resistant vest; (ii) hundreds of rounds of various caliber ammunition; (iii) a latex mask; (iv) rifle scopes; (v) high-capacity magazines; and (vi) latex gloves, many of the same items KORSIAK told the undercover agents he intended to use during the murder.  These items are pictured below: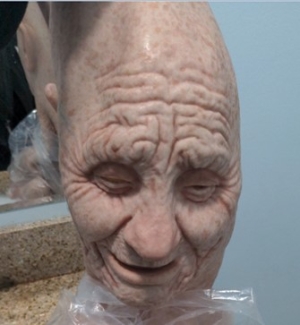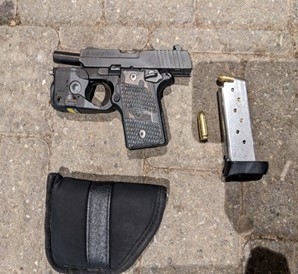 KORSIAK has a 2017 federal felony conviction for theft from a licensed firearms dealer. 
*                *                *
KORSIAK, 41, of Augusta, Maine, is charged with one count of murder-for-hire, which carries a maximum potential sentence of 10 years in prison, and one count of possession of a firearm following a felony conviction, which carries a maximum sentence of 15 years in prison.
The maximum potential sentences in this case are prescribed by Congress and are provided here for informational purposes only, as any sentencing of the defendant will be determined by the judge.   
Mr. Williams praised the outstanding investigative work of the FBI and the Special Agents of the United States Attorney's Office for the Southern District of New York.
The prosecution if this case is being handled by the Office's Violent and Organized Crime Unit.  Assistant U.S. Attorney Dominic A. Gentile is in charge of the prosecution.
The charges contained in the Complaint are merely accusations, and the defendant is presumed innocent unless and until proven guilty.    
---
[1] As the introductory phrase signifies, the entirety of the text of the Complaint constitutes only allegations, and every fact described herein should be treated as an allegation.
Contact
Nicholas Biase
(212) 637-2600
Updated March 9, 2023
---
Press Release Number:
23-096