Reducing Gun and Gang Violence is a top priority of the U.S. Attorney's Office for the Western District of Kentucky. The Office utilizes a comprehensive, strategic approach to reducing gun/gang crime in Kentucky by linking together federal, state, and local law enforcement, prosecutors and community leaders. The goal is to take a hard line against gun criminals and gang offenders through every available means in an effort to make our streets and communities safer. A key component is to educate law enforcement and citizen gun-owners on federal firearms laws.
Project Recoil
 
On July 3, 2013, U.S. Attorney David J. Hale announced the creation of a new violent crime unit tasked with maximizing penalties, through federal prosecution, for most repeat violent offenders in metro Louisville. "Project Recoil," is an ongoing and coordinated review and prosecution of violent gun crime arrests in metro Louisville. The review effort includes federal and state prosecutors, agents and officers from the U.S. Attorney's Office, the Jefferson County Commonwealth's Attorney's Office, Jefferson County Attorney's Office, ATF, FBI, and LMPD's Viper and Robbery Units.
     "To the metro Louisville community, we want you to know that the police officers, federal agents, and federal and state prosecutors are working together to fight violent crime in Louisville. It is a determined and unified effort," stated U.S. Attorney David J. Hale during the press conference held at the U.S. Attorney's Louisville offices on July 3, 2013.
Project Safe Neighborhoods Training:
The U.S. Attorney led the first law enforcement training session focusing on Project Safe Neighborhoods in Paducah, Kentucky, in April, 2011. Over 100 law enforcement officers from 14 counties attended the conference. During the successful, daylong conference, participants collaborated on strategies to successfully investigate and prosecute crimes involving violence, illegal firearms as well as sex offenders. Presentations included conducting online, undercover operations by the FBI, gathering digital evidence by Kentucky State Police, and investigating gangs and their trade in illegal guns by ATF. Subsequently, the U.S. Attorney hosted a similar law enforcement training session in Owensboro in October 2012. The successful training event was held in conjunction with the Daviess County Sheriff's Office, the Owensboro Police Department and the Henderson Police Department.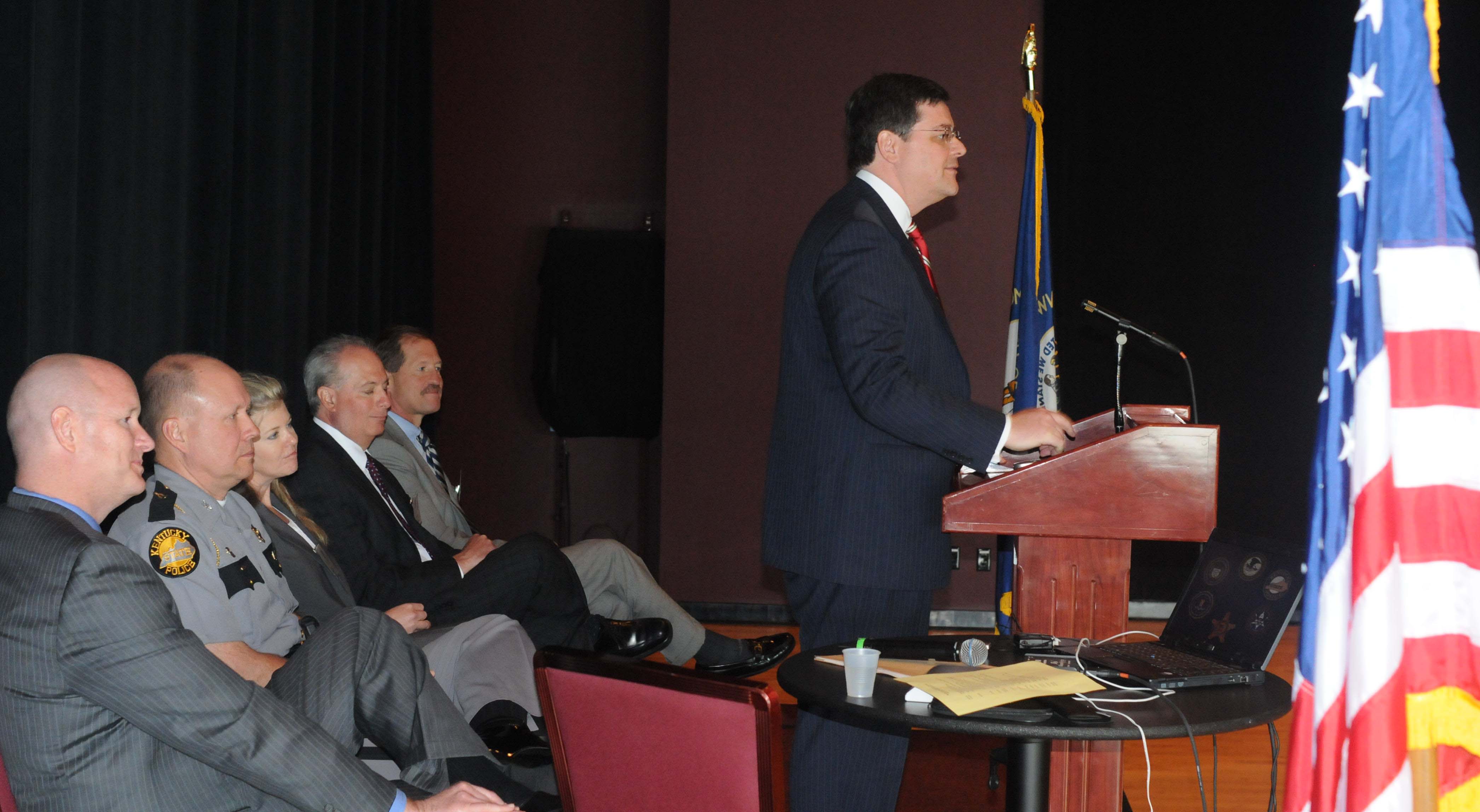 U.S. Attorney David J. Hale addressing the Purchase Area Law Enforcement Training Session Left to Right: James Clark, U.S. Marshal-WDKY; Rodney Brewer, KSP Commissioner; Elizabeth Fries, FBI SAC-Louisville Division; Paul J. Vido ATF SAC-Louisville Division; Paul Johnson, USSS SAC-Louisville Division
"Combating violent crime is a national and district-wide priority…with criminal activity becoming more sophisticated, we must pool all our resources to effectively investigate, arrest and prosecute those who bring violence in to our communities…this training underscores the importance of each person involved in reducing crime – from the police officer to the prosecutor to the network of community agencies and volunteers." David J. Hale, United States Attorney for the Western District of Kentucky
Project Safe Neighborhoods Prosecutions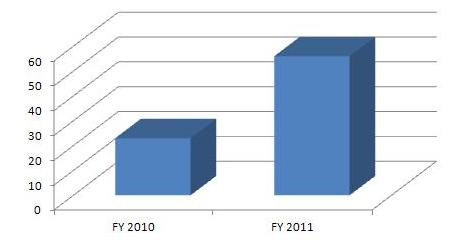 Project Safe Neighborhoods Resources
The U.S. Attorney's Office for the Western District of Kentucky coordinates with the following task forces:
Commonwealth of Kentucky Violent Crime Task Force
Joint Terrorism Task Force
ATF Violent Crime Task Force
Kentucky Explosive Incident Response Task Force
Western Kentucky Gun Crime Task Force
For further information follow the link to: Project Safe Neighborhood
Updated July 6, 2017