Miami Strike Force
Miami is the site of the nation's first and largest Medicare Fraud Strike Force. Launched in 2007, Miami has become a model for federal law enforcement in cities like Los Angeles, Detroit, and Houston.  Since its inception, the Miami Strike Force has achieved tremendous success prosecuting fraud in a wide range of areas, including HIV infusion, home health, and community mental health fraud.  Currently, the Department of Justice has seven prosecutors dedicated to the Miami Strike Force.  These attorneys and those who preceded them have convicted hundreds of defendants, including doctors, therapists, patient recruiters, clinic owners, and other medical professionals, who perpetrated fraudulent health care schemes throughout South Florida.  Cases spearheaded by prosecutors of the Miami Strike Force have resulted in some of the largest sentences for health care-related crimes, including a 50-year sentence in 2011 and a 25-year sentence in 2013 handed down to the operators of facilities that victimized mental health patients and others suffering from degenerative illnesses like Alzheimer's and dementia.  The efforts of the team in Miami have reduced Medicare billing in several arenas, as you can see in the below charts. See below for more information on Miami's most prominent cases in 2014.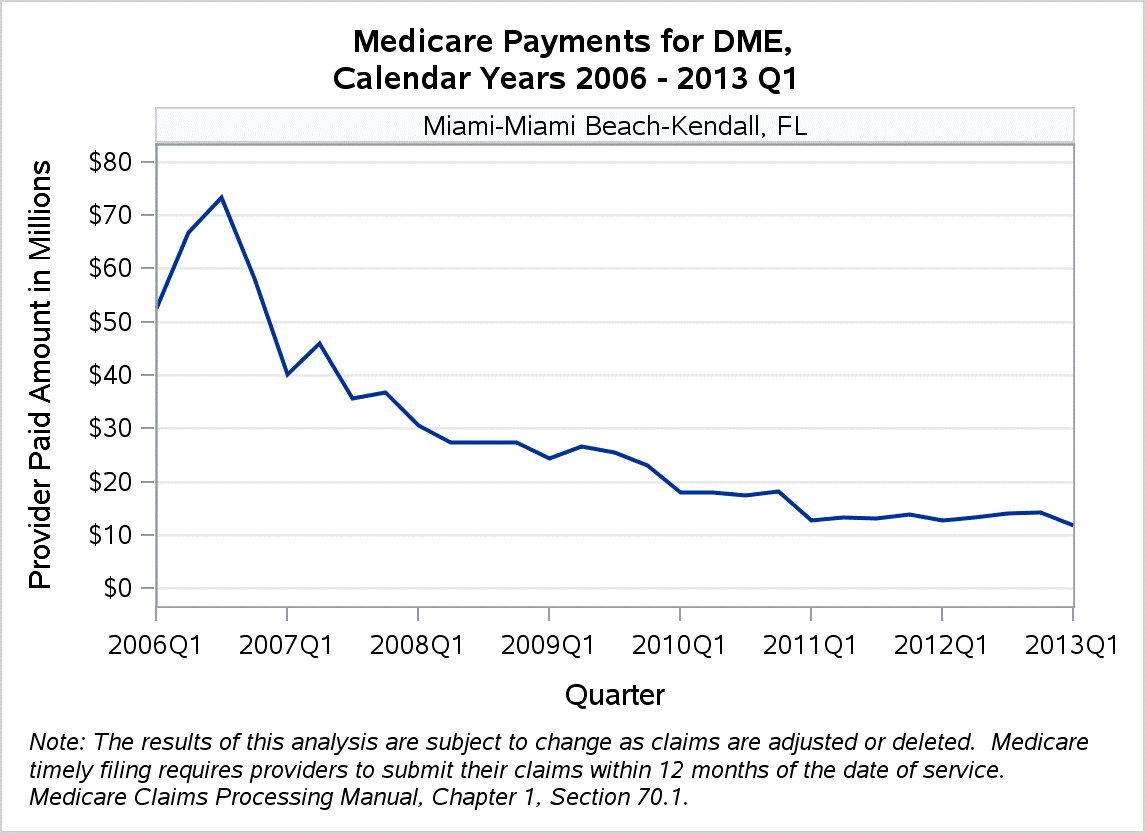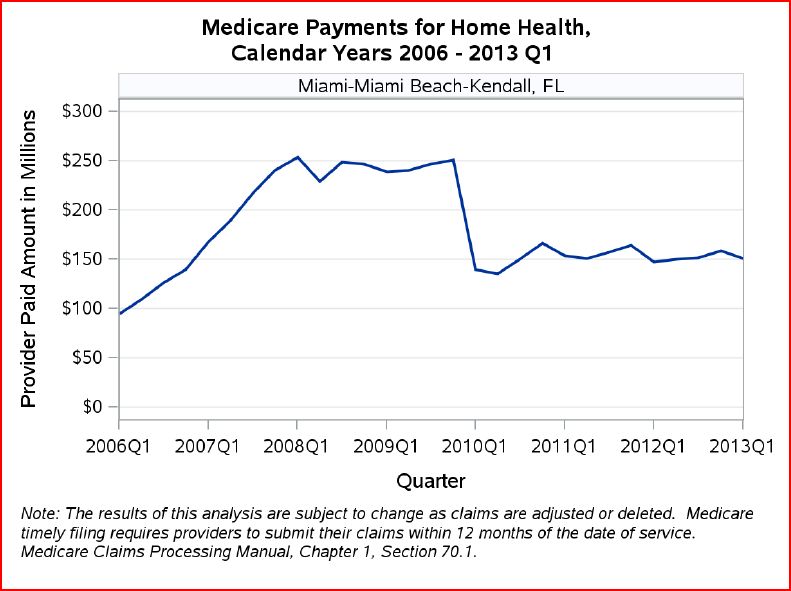 US v. ATC (US v. Lawrence Duran, et al.)
US v. De Los Rios, et al.
US v. Gonzales, et al.
US v. Kallen-Zury, et al.
US v. Luis, et al.
Updated August 10, 2016