Laura E. Duffy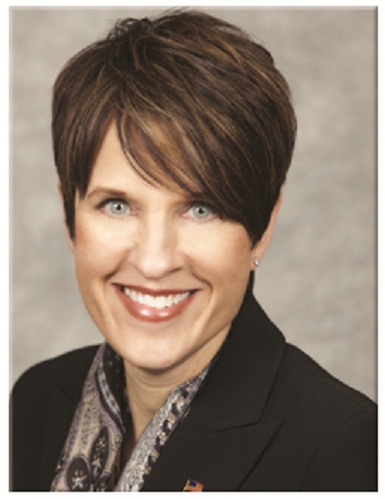 Laura E. Duffy was sworn in as the Presidentially-appointed United States Attorney for the Southern District of California on June 2, 2010. The Southern District of California encompasses San Diego and Imperial Counties, and has approximately 3.1 million residents. The U.S. Attorney's Office enforces all violations of federal law occurring in the Southern District of California. The U.S. Attorney's Office also defends the United States in all civil lawsuits and collects debts owed to the United States.
Ms. Duffy joined the United States Department of Justice in 1993. From 1993 to 1997, she was assigned at Justice Department Headquarters in Washington, D.C., first to the Criminal Division Money Laundering Section and later to the Narcotics and Dangerous Drugs Section. In 1997, Ms. Duffy became an Assistant United States Attorney in the Southern District of California. Prior to being sworn in as U.S. Attorney, she was a Deputy Chief in the General Crimes Section of the office. From 1997-2008, Ms. Duffy worked in the Narcotics Enforcement Section as an Assistant United States Attorney where she prosecuted Organized Crime and Drug Enforcement Task Force (OCDETF) and High Intensity Drug Trafficking Area (HIDTA) cases targeting large-scale drug trafficking organizations operating internationally and/or in multi-jurisdictions throughout the United States. Her most notable cases involved successful prosecutions against members of the Arellano Felix Organization (AFO), a notorious drug trafficking cartel controlling the Tijuana, Baja California Norte corridor believed to be responsible for importing thousands of tons of cocaine and marijuana into the United States and murdering hundreds of people.
Ms. Duffy is the recipient of many prominent Department Of Justice awards, including the Attorney General's Award for Distinguished Service, which she received in 2008 for her work on the Arellano-Felix drug cartel cases.
Ms. Duffy received her undergraduate degree in 1988 from Iowa State University and her law degree in 1993 from the Creighton University School of Law. Ms. Duffy is married and has one son.
Updated July 23, 2015