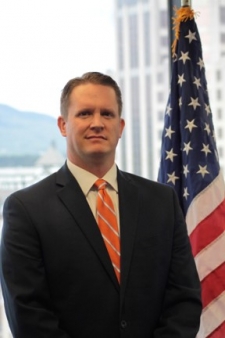 Acting United States Attorney Daniel P. Bubar has served the Department of Justice since 2010, working in both the Western District of Virginia and Eastern District of North Carolina. During his tenure, Mr. Bubar has served in both the criminal and civil divisions and handled some of the Western District of Virginia's most complex matters, including health care fraud, narcotics, firearms, and national security prosecutions.
Prior to his federal employment, Mr. Bubar began his career in the Chicago office of McGuireWoods LLP from 2004-2010, representing clients in business and health care litigation across the country. 
He earned his J.D. from the Notre Dame Law School and a Bachelor of Arts degree from Taylor University in Upland, Indiana.
Updated September 15, 2020