You are here
Northern District of Texas
Northern District of Texas
About the U.S. Attorney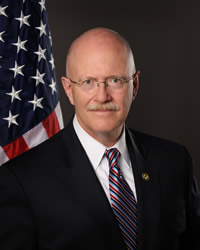 John R. Parker, USA
Mr. Parker has been serving as the United States Attorney since December 2014.  As U.S. Attorney, he is responsible for all federal criminal prosecutions and civil litigation involving the United States in the Northern District of Texas, which covers 100 counties, over 95,000 square miles, and a population of approximately eight million.

About the District
Established in 1879, the United States Attorney's Office for the Northern District of Texas has prosecutive responsibility over 100 counties in the northern and western areas of Texas, encompassing nearly 96,000 square miles and a population in excess of seven million.
OFFICE CONTACT INFORMATION
Dallas Office
1100 Commerce Street
Third Floor
Dallas, TX 75242-1699
Phone: 214-659-8600
Fax: 214-659-8806
Amarillo Office
Amarillo National Plaza Two
500 South Taylor St.
Amarillo, TX 79101-2446
Phone: 806-324-2356
Fax: 806-324-2399
Fort Worth Office
801 Cherry Street, Unit 4
Burnett Plaza, Suite 1700
Ft. Worth, TX 76102-6882
Phone: 817-252-5200
Fax: 817-252-5455

Lubbock Office
1205 Texas Avenue, Suite 700
Lubbock, TX 79401-4002
Phone: 806-472-7351
Fax: 806-472-7394
Attorney Vacancies & Volunteer Legal Internships
Your search returned no results.