United States Attorney Nicholas W Brown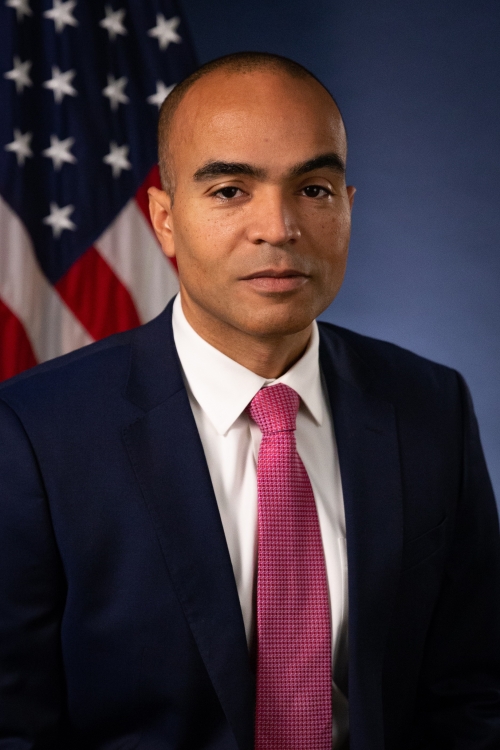 U.S. Attorney Nicholas W. Brown took the oath of office on October 08, 2021. 
U.S. Attorney Nicholas Brown has deep roots in the Justice Department having served from 2007 to 2013 as an Assistant United States Attorney in Western Washington, handling a wide variety of criminal cases. From 2013 to 2017, U.S. Attorney Brown served as General Counsel to Governor Jay Inslee.  In that role he was involved in critical issues including high-priority litigation, criminal justice policy, tribal gaming and Indian law, and clemency petitions.   Most recently U.S. Attorney Brown was a partner with Pacifica Law Group in Seattle focusing his practice on assisting public and private clients with complex civil and regulatory litigation, public policy, municipal law, and political matters.
An Army veteran, U.S. Attorney Brown served in the Judge Advocate General Corps from 2003 to 2007 at Joint Base Lewis McChord (JBLM), Fort Bliss, Texas, and Bagdad, Iraq. He was awarded the Bronze Star Medal in 2005.
U.S. Attorney Brown has volunteered his time for a number of public service and non-profit organizations, including Seattle Ethics and Elections, the Campaign for Equal Justice, the Washington State Bar Association Leadership Institute, Seattle Works and Treehouse. U.S. Attorney Brown is also active in the Federal Bar Association.
A Western Washington native, Nicholas Brown received his BA Magna Cum Laude from Morehouse College in 1999, and his JD from Harvard Law School in 2002. He graduated from Steilacoom High School in 1995.
U.S. Attorney Brown was nominated by President Joe Biden on July 26, 2021, and was approved by the U.S. Senate on September 30, 2021.
Updated February 3, 2022