Press Release
Artist who falsely claimed Native American heritage sentenced for violations of the Indian Arts and Crafts Act
For Immediate Release
U.S. Attorney's Office, Western District of Washington
Sold carved pendants at Seattle gallery as Native Produced Art
Seattle – A 67-year-old Western Washington artist was sentenced today to 18 months of federal probation for violations of the Indian Arts and Crafts Act (IACA) by representing himself as a Native American artist, when he had no tribal enrollment or heritage, announced U.S. Attorney Nick Brown. Jerry Chris Van Dyke aka Jerry Witten, of Seattle, pleaded guilty in March 2023. At the sentencing hearing, U.S. District Judge Tana Lin noted that this was not a one-time error, but a ten-year period of "undermining a community and identity."
"Prosecuting cases of fraud in the art world is a unique responsibility and part of our work to support Tribal Nations," said U.S. Attorney Nick Brown. "I hope this case will make artists and gallery owners think twice about the consequences of falsely calling an artist Native and work Native-produced. They should consider the damage to reputation, the legal fees, and ultimately a criminal record. Fake Native art should be kept out of the marketplace because it harms the legitimate Native art community."
The investigation of Jerry Van Dyke began in February 2019, when the Indian Arts and Crafts Board received a complaint that Van Dyke was representing himself as a Nez Perce Indian artist, when in fact, he is not an enrolled tribal member. Investigators from the U.S. Fish and Wildlife Service made undercover purchases at a gallery in the Pike Place Market area of Seattle that advertised pendants Van Dyke had made as Native American art. Van Dyke used the name Witten for these sales. When interviewed by agents, Van Dyke admitted knowing about the Indian Arts and Crafts Act, and admitted he was not a tribal member. Through the gallery Van Dyke had sold more than $1,000 worth of carved pendants represented as Native American artwork based on Aleut masks. According to the plea agreement, Van Dyke had worked with the gallery for more than ten years, with the gallery owner providing him with woolly mammoth ivory, antlers, animal bones and fossilized walrus ivory to make the pendants that it sold.
Speaking in court today, Shannon F. Wheeler, Chair of the Nez Perce, said "artwork is full of our culture… it is a piece of who we are." Chair Wheeler continued that the sale of fake Native art "continues a process of devaluing us as a people."
Native art "speaks of the enduring relationship that we have with our landscape," said Nez Perce Cultural Resource Director Nakia Williamson. "All we have left is our identity, and that is under attack."
"Jerry Van Dyke's false tribal affiliation and marketplace saturation erodes the sustainability and economic well-being of Native American artists," said Edward Grace, Assistant Director of the U.S. Fish and Wildlife Service Office of Law Enforcement. "Our dedicated team of special agents works on behalf of the U.S. Department of the Interior and the Indian Arts and Crafts Board to protect American Indian and Alaska Native artists and the consumers who purchase authentic Native American art and craftwork. This sentencing is important in the ongoing effort to end violations of the Indian Arts and Crafts Act. We want to thank our partners at the U.S. Department of Justice and the Indian Arts and Crafts Board for their assistance with this investigation."

"By statute, the Indian Arts and Crafts Board (IACB) is responsible for the Indian Arts and Crafts Act, a truth-in-marketing law governing the sale of Indian art and craftwork. The prosecution of Jerry Van Dyke under the Indian Arts and Crafts Act for counterfeiting Alaska Native art is another critically important step in protecting the economic livelihoods and rich cultural heritage of contemporary and traditional Indian artists, as well as preserving the vitality of the Indian art market in the Northwest and nationwide," stated IACB Director Meridith Stanton. "When individuals and businesses market art misrepresented as Indian made, they undercut Indian artists and Indian economies, and prey upon unwitting consumers. For those selling counterfeit Indian art and craftwork, wherever you are we will diligently work to find you and prosecute you under the Act."
Van Dyke pleaded guilty in March 2023 to Misrepresentation of Indian Produced Goods and Products. The crime is punishable by up to one year in prison.
The case was investigated by the U.S. Fish and Wildlife Service. The case was prosecuted by Assistant United States Attorney and Tribal Liaison J. Tate London.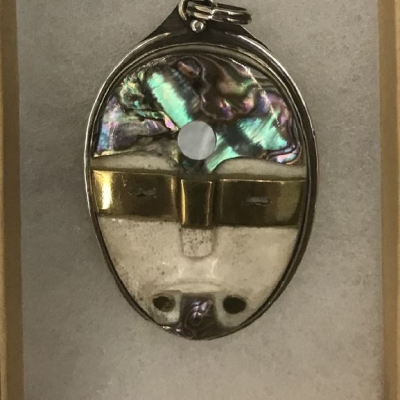 Contact
Press contact for the U.S. Attorney's Office is Communications Director Emily Langlie at (206) 553-4110 or Emily.Langlie@usdoj.gov.
Updated May 17, 2023
---
Topics
Indian Country Law and Justice
Consumer Protection