Territorial Beginnings
Carved from sections of the Dakota, Utah and Idaho Territories, Wyoming came into existence as a territory by Act of the U.S. Congress on July 25, 1868. A territorial government was officially created shortly thereafter on May 19, 1869. That same year, President Ulysses S. Grant appointed Joseph M. Carey as the first United States Attorney for the District of Wyoming. Mr. Carey only served two years in the post before President Grant appointed him Associate Justice of the Supreme Court of the Territory in 1871. The Territory was served by six other United States Attorneys, including Edward P. Johnson, John J. Jenkins, Charles H. Seymore, Melville C. Brown, John A. Riner and Anthony C. Campbell.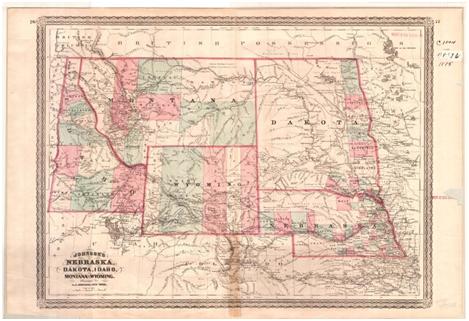 Statehood
The Wyoming constitutional convention met in Cheyenne during September of 1889 and drew up a constitution, which was adopted on November 5, 1889. The next year, on July 10, 1890, Wyoming was admitted as the 44th state of the Union, when President Benjamin Harrison signed Wyoming's statehood bill into law. That same year, President Harrison appointed Benjamin F. Fowler as the United States Attorney for the District of Wyoming. Mr. Fowler served in the post until 1894.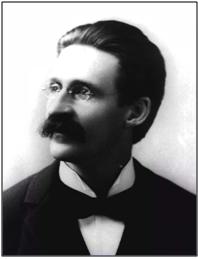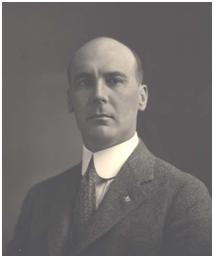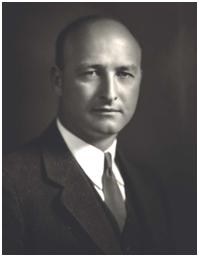 Tenure of Subsequent United States Attorneys
| Name | Tenure | Name | Tenure |
| --- | --- | --- | --- |
| Gibson Clark | 1894 to 1898 | Clarence C. Brimmer | 1974 to 1975 |
| Benjamin M. Ausherman | 1898 to 1907 | James P. Castberg | 1975 to 1977 |
| Timothy F. Burke | 1907 to 1911 | Toshiro Suyematsu | 1977 to 1977 |
| Hillard S. Ridgely | 1911 to 1914 | Charles E. Graves | 1977 to 1981 |
| Charles L. Rigdon | 1914 to 1921 | Toshiro Suyematsu | 1981 to 1981 |
| Albert D. Walton | 1921 to 1933 | Richard A. Stacy | 1981 to 1994 |
| Carl L. Sackett | 1933 to 1949 | David D. Freudenthal | 1994 to 2001 |
| John C. Pickett | 1949 to 1949 | John R. Green | 2001 to 2001 |
| John J. Hickey | 1949 to 1953 | Matthew H. Mead | 2001 to 2007 |
| John F. Raper Jr. | 1953 to 1961 | John R. Green | 2007 to 2008 |
| Robert N. Chaffin | 1961 to 1969 | Kelly H. Rankin | 2008 to 2010 |
| Richard V. Thomas | 1969 to 1974 | Christopher A. Crofts | 2010 to 2017 |
| John R. Green | 2017 | Mark A. Klaassen | 2017 to Present |
| L. Robert Murray | 2021 to Present |   |   |
Please note that the passage of time has made it difficult to validate some of the older data provided above. There are several inconsistencies in the historical record, especially during the territorial period. We have presented what we believe is the most reliable information, but we cannot guarantee complete accuracy.
Boundaries of the District of Wyoming
28 U.S.C.A. § 131 defines the Federal District of Wyoming as the State of Wyoming and those portions of Yellowstone National Park situated in Montana and Idaho. The District of Wyoming is unique in that it includes portions of more than one state within its boundaries. Click here for a more detailed version of the map below, which provides a map key and the ability to view features in more detail.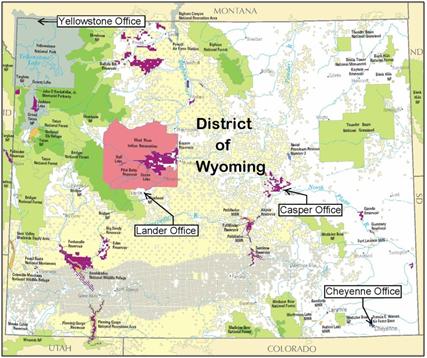 Characteristics of the District of Wyoming
The District of Wyoming encompasses a large and diverse geographical area of more than 97,000 square miles and a relatively small population of 563,626, according to the 2010 census. The two largest cities served by the District are its capital, Cheyenne, with a population of 59,466, and Casper, with a population of 55,316. The District includes the entire state of Wyoming and those parts of Idaho and Montana contained within Yellowstone National Park. The federal government manages approximately 42.3 percent of the land in Wyoming and 75 percent of the mineral rights. Wyoming is a land management state, which means the caseload for the United States Attorney's Office includes land management agency enforcement issues and advisory activities.
Yellowstone National Park and Grand Teton National Park draw on average between three and four million visitors each year to Wyoming. Two other major tourist attractions are Devil's Tower National Monument and Fort Laramie National Historic Site. The United States Attorney's Office has exclusive jurisdiction for prosecutions in Yellowstone and joint jurisdiction with county prosecutors in Grand Teton and other federal enclaves. Due to the substantial distances between our office locations and the Magistrate Courts in Jackson and Mammoth Hot Springs, which serve Grand Teton and Yellowstone respectively, the USAO established a branch office in Yellowstone National Park, which opened in November of 2008. We now have branch offices in Mammoth Hot Springs, Casper and Lander, with our headquarters office in Cheyenne.
The District also includes the Wind River Indian Reservation (WRIR) which covers approximately 3,543 square miles in the western part of the state. The WRIR accommodates two tribes, the Eastern Shoshone and the Northern Arapaho, who traditionally had been enemies. The Shoshone and Arapaho have not adopted a constitution, and their government is primarily a general council form, requiring a quorum of all adult members to enact a law. The two tribes have enacted a Joint Law and Order Code for the joint and cooperative management of the WRIR, to include misdemeanor crimes enforceable in tribal court. The United States Attorney's Office prosecutes serious crimes occurring on the WRIR pursuant to the Major Crimes Act and serves as liaison between other Department components and the Indian Tribes in the law enforcement arena. Our branch office in Lander, adjacent to the WRIR, facilitates outreach and communication with the Tribes and has improved the United States Attorney's Office's ability to address its Indian Country workload.
F. E. Warren Air Force Base, which is located in Cheyenne, also generates matters that the Office must address. Generally, misdemeanor cases arising from the Base are handled by attorneys working in the Office of the Staff Judge Advocate, who have been designated by the United States Attorney as unpaid Special Assistant United States Attorneys (SAUSAs). The First Assistant in Cheyenne provides oversight to these cases and to the SAUSAs that are currently assigned to these matters.
Links to Additional Information on Wyoming
Updated May 20, 2022