The Civil Division of the United States Attorney's Office handles a wide variety of civil litigation to protect and advance the interests of the United States in the District of Wyoming. Due to the small size of the civil attorney staff, comprised of a Civil Chief and three Assistant United States Attorneys (AUSAs), all of our civil AUSAs must be prepared to handle the myriad types of federal litigation that arise in the District.
The Civil Division must defend the interests of the United States in cases filed against the United States (where the United States is designated as defendant), protect the interests of the United States in cases where the United States has an interest but has not been sued or initiated a civil suit in the matter (where the United States is otherwise designated, i.e., not a defendant or a plaintiff), and advance the interests of the United States in affirmative cases (where the United States sues a party in court and is designated as plaintiff).  Most of our civil cases are litigated in U.S. District Court, the Civil Division also handles some appeals in the U.S. Court of Appeals for the Tenth Circuit.  In addition, some civil matters require AUSAs to appear in State of Wyoming courts and before certain boards and commissions.  While in most cases civil AUSAs act as the lead attorneys for the Government in the District of Wyoming, they also serve as local counsel in cases litigated by Main Justice trial attorneys, who work for one of the Department of Justice's litigating divisions headquartered in Washington, D.C. (e.g., the Main Justice Environment & Natural Resources Division, Tax Division, Civil Division, etc.).
The Civil Division's workload touches many different subject areas.  The chart below (Figure 1) provides a breakdown of civil cases filed or responded to in FY 20 by civil cause of action category.
Figure 1 - Civil Cases Filed or Responded To by Cause of Action Category in FY 20
The program litigation category includes claims filed under the Administrative Procedures Act (APA) and other actions against the Government where the opposing party challenges an agency policy or regulation or the method of application of a policy or regulation.  The category also includes Freedom of Information Act (FOIA) matters, Privacy Act (PA) matters, actions to enforce or quash summonses or subpoenas, and tax litigation, among other things.  Environmental and lands cases represented 2.86% of cases filed or responded to in FY 20.  Environmental cases may involve litigation brought under the Clean Air Act, National Environmental Protection Act (NEPA), Rivers and Harbor Act, Water Pollution Control Act and other statutes regarding endangered species and fish and wildlife.  The lands category captures any matter that concerns land disputes, real property and condemnation actions.  Commercial Litigation represented 5.71% of cases filed or responded to in FY 20, encompassing a broad range of litigation, both affirmative and defensive, such as foreclosures and government contract litigation, among other things.  Torts are matters in which an alleged wrongful act has been done to someone or to an entity, such as negligence actions involving motor vehicle accidents, medical malpractice, recreational injuries, constitutional violations, etc.  Most civil rights cases are brought affirmatively by the Government and present issues such as disability discrimination, fair housing and voting rights matters and the Americans with Disabilities Act.  The majority of civil fraud work stems from actions under the False Claims Act or anti-kickback statutes and may be further characterized as health care fraud, financial institution fraud, defense procurement fraud, etc.  The employment discrimination category primarily includes cases brought by Federal Government employees alleging gender, age, disability or other discrimination.  The largest volume of cases addressed by the civil division derives from bankruptcy proceedings where the United States has an interest.  Social security cases are second in volume and require AUSAs to defend the actions of the Social Security Administration, usually as a result of benefits decisions that are challenged by the claimant.  This category also includes disputes involving Medicare and Medicaid.
Different types of cases generally require different amounts of staff time to litigate.  The following chart demonstrates the level of effort in workyears spent by AUSAs litigating each cause of action category described above (see explanation of "workyears" below).
Figure 2 - Civil AUSA Workyears by Cause of Action Category in FY 20
*Workyears are a measure of level of effort.  Workyears are also known as full-time equivalent (FTE) in the federal budget arena.  One workyear (or 1.0 FTE) is equal to the amount of time one full-time employee spends performing official work throughout a one year period.
Financial Litigation Program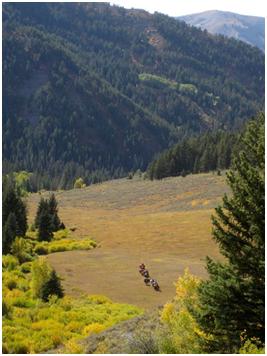 Within the Civil Division, the Financial Litigation Program (FLP) oversees the collection of civil and criminal federal debts.  The FLP is responsible for the enforcement of monetary impositions ordered as a result of criminal convictions in the United States District Court for the District of Wyoming. The purpose of criminal monetary impositions, both fines and restitution, is to compensate victims of crime. Additionally, the FLP is responsible for obtaining and collecting civil judgments on defaulted federal debts, including student loans owed to the U.S. Department of Education.
The Financial Litigation Program strives to collect debts efficiently and aggressively.  Efforts include locating debtors and hidden assets in this country and abroad, establishing repayment agreements, and initiating post judgment remedies such as wage garnishment.
Updated May 20, 2022