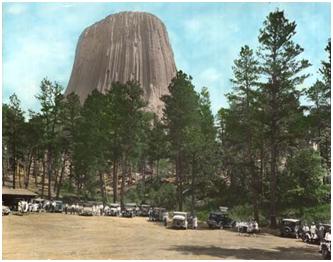 The following questions are most commonly asked by callers to our office. We hope the answers provided are informative. However, if your question is not answered below, please do not hesitate to contact us.
How do I report a federal crime?
Federal crimes are investigated by federal investigative agencies, such as the Department of Justice's (DOJ's) Federal Bureau of Investigation (FBI), Drug Enforcement Administration (DEA), and Bureau of Alcohol, Tobacco, Firearms and Explosives (BATFE); the Department of the Treasury's Internal Revenue Service (IRS); the Secret Service; and the Department of Homeland Security's (DHS's) Bureau of Immigration and Customs Enforcement (BICE). The U.S. Marshals Service, a DOJ component, is responsible for apprehending fugitives, protecting the Federal Judiciary and maintaining court security, among other things. See the subject matter list below to determine which agency should be contacted. Agency contact information is provided below the list.
| Subject Matter |   | Agency |
| --- | --- | --- |
| Bank and Financial Institution Fraud | > | FBI |
| Child Exploitation | > | FBI via NCMEC |
| Civil Rights Abuses | > | FBI |
| Computer Crimes | > | FBI |
| Consumer Fraud | > | FBI |
| Counterfeiting | > | Secret Service |
| Credit Card Fraud | > | Secret Service |
| Narcotics & Dangerous Drugs | > | DEA |
| Environmental Crimes | > | EPA |
| Firearms, Explosives and Arson | > | BATFE |
| Fugitives | > | USMS |
| Hate Crimes | > | FBI |
| Health Care Fraud | > | Health & Human Services (HHS) |
| Identity Theft | > | Secret service |
| Immigration Crime | > | BICE |
| Mail Fraud | > | Postal Inspection service |
| Other Fraud | > | FBI |
| Passport & Visa Fraud | > | State Department |
| Public Corruption | > | FBI |
| Tax Fraud | > | IRS |
| Telemarketing Fraud | > | FBI |
| Terrorism | > | FBI |
| Threats Against U.S. Presidents | > | Secret Service |
| Violent Crime in Indian Country | > | FBI |
FBI: Contact the Cheyenne Local Office at (307) 632-6224. To provide information on a major case that is already being investigated, call the FBI's Major Case Contact Center at (800) 225-5324. For corruption matters, call the Federal Corruption Hotline at (888) 722-1225. For child exploitation matters, call the National Center for Missing and Exploited Children at (800) 843-5678 and they will coordinate with the FBI.
Secret Service: Contact the Wyoming Field Office at (307) 772-2380.
DEA: Contact the Denver Field Office at (720) 895-4040.
EPA: Report an environmental crime using EPA's website.
BATFE: Contact the Bureau (otherwise known as "ATF") in Wyoming at (307) 633-9400.
U.S. Department of Health & Human Services (HHS): Report Medicare or Medicaid Fraud by contacting the HHS Office of Inspector General at (800) 447-8477.
USMS: Contact the Cheyenne Office of the USMS at (307) 772-2196.
BICE: To report immigration or customs crimes, contact the national hotline at (866) 347-2423.
Postal Inspection Service: Navigate to their website for information on how to report a crime.
U.S. Department of State: Call (303) 486-7010 to report passport or visa fraud.
IRS: See their website for tax fraud reporting procedures or contact the Cheyenne Office of the IRS at (307) 633-0888.
The Office is headed by a "United States Attorney." Does that mean that you represent individual U.S. citizens?
No, we do not represent individuals in matters or lawsuits that individuals may wish to bring against other persons, companies or government agencies. The Office represents the United States of America and its agencies, such as the U.S. Department of the Interior, the U.S. Department of Agriculture, the U.S. Department of Defense, etc. The Office also represents the United States in criminal matters filed against individual or corporate defendants who have committed federal crimes.
Can you suggest or recommend an attorney to represent me in a personal matter?
No, we cannot provide suggestions or recommendations in this regard. However, the Wyoming State Bar Association's Lawyer Referral Service, available on their website, is a good resource. It provides information on finding an attorney in good standing in Wyoming who handles your particular type of litigation.
Is your office under the "Attorney General"?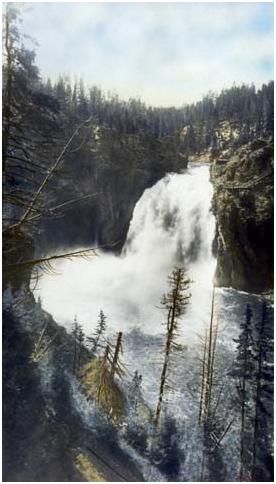 Yes, the United States Attorney's Office, headed by Acting U.S. Attorney L. Robert Murray, is a component within the U.S. Department of Justice, which is currently headed by United States Attorney General Merrick B. Garland in Washington, D.C. We are entirely separate from the State of Wyoming Attorney General's Office, which is currently headed by Wyoming State Attorney General Bridget Hill. The Wyoming Attorney General's Office is responsible for state criminal investigations and civil litigation (among other things) in Wyoming, whereas the United States Attorney's Office is responsible for coordinating federal criminal investigations, undertaking federal prosecutions and conducting civil litigation in the District of Wyoming to protect the interests of the United States.
I am having a problem with a local business. Where can I obtain assistance?
We cannot provide legal advice to the general public. You may want to contact the following resources: (1) the Wyoming and Northern Colorado Better Business Bureau's website; (2) the State of Wyoming Attorney General's website for information on consumer protection and how to make a complaint; and, (3) the Federal Trade Commission's Bureau of Consumer Protection website.
I need to contact a federal agency other than the Department of Justice. Can you tell me how?
If the federal agency has a local office in Wyoming, you can usually find its telephone number in the blue pages of the telephone book under United States Government listings. If not, you can try searching for the agency on the Internet. You can also go to the USA.gov website where you will find toll-free contact telephone numbers for federal agencies.
How can I find out what has happened to a defendant who has been sentenced to prison as a result of one of your cases?
The United States Bureau of Prisons (BOP) website has a section called "Inmate Locator" on the left side of their main page. By typing in the prisoner's name and other information, you can find out how long an inmate is serving, where the inmate is housed, and a brief description of the location of the institution. If an inmate has been released, the website will often provide the date of release.
I am a victim or a witness of a federal crime in the District of Wyoming. How do I obtain additional information?
See the Victim-Witness Staff's Frequently Asked Questions and see the Victim-Witness Program Page on this website.
Updated July 1, 2021