Limited English Proficiency Policy (English)
The United States Attorney's Office strives to effectively serve all citizens in the District of Wyoming as we pursue our mission. We appreciate the cultural diversity inherent in our communities and recognize that some individuals who need to interact with, or have an interest in, the Office may have limited English proficiency (LEP). To facilitate contacts by those who rely primarily on a language other than English, please note:
We are providing this policy in English with the expectation that those with limited English proficiency may have some ability to read English or have a family member or friend who can read this policy in English and translate the content. Since Spanish is the foreign language we encounter most frequently, we are also providing this policy in Spanish. See this link.


When contacting or visiting the U.S. Attorney's Office for the District of Wyoming, persons with limited English proficiency may either secure the assistance of an interpreter of their own choosing at their own expense, or they may enquire of the U.S. Attorney's Office about other arrangements for language assistance.


The Office will take reasonable steps to ensure that, where needed, all interpretation and translation services will be handled through individuals who are competent to provide such services at a level of fluency, comprehension, and confidentiality appropriate to the purpose.


The U.S. Attorney's Office for the District of Wyoming employs several individuals who happen to have skill in foreign languages. We are capable of providing varying levels of assistance in Spanish, Chinese, Japanese, French, German, and Korean.


The Office maintains a blanket purchase agreement with Spanish language interpreters and translators and can readily set up interpretation services over the phone. We also can access foreign language interpretation services through contracts maintained by the General Services Administration (GSA).
Persons with limited English proficiency should not hesitate to contact the U.S. Attorney's Office. If your primary language is Spanish and your English proficiency is limited, contact the Cheyenne Office at (307) 772-2124 and ask for the Victim-Witness Coordinator. For those who speak other languages primarily, but have some ability in English, please contact the Cheyenne Office and ask for the Administrative Officer or the Victim-Witness Coordinator, who have both been designated as points of contact for the Limited English Proficiency Program and can arrange for assistance within the Office or externally.
For those who speak a foreign language with no facility in English, we recommend that you e-mail us and include your name, the reason you are contacting us, the language you speak and your telephone number. We will then arrange for interpretation and call you back. To accomplish this, please use the text translation tool on Google's website to translate your foreign language electronic mail text into English. Then, copy the English text into an e-mail and send it to us at Webmaster.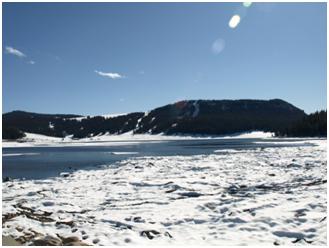 The following resources may be helpful to persons with limited English proficiency:
• Limited English Proficiency Policy En Español
• Limited English Proficient - A Federal Interagency Website
• USAGov En Español
Updated July 15, 2015