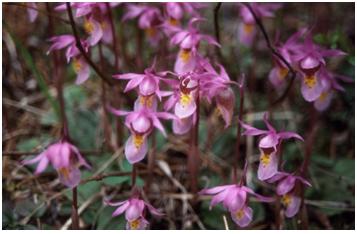 The United States Attorney's Office hosts and co-hosts several events each year to enhance coordination and cooperation with our federal, state and local partners, provide training and education to the public and to targeted communities, and raise awareness on special topics critical to our mission. This webpage is updated with the most current information on these events so that interested parties can plan to participate.
Annual Native American Conference – This conference affords federal, state, local and tribal professionals the opportunity to obtain training on, and to discuss, issues specific to the Native American population in Wyoming. The conference is also beneficial because it promotes awareness of Indian Country victims' issues and works to enhance the skills of investigators, prosecutors and service providers in meeting the needs of crime victims in Native American communities. The conference is co-hosted by the United States Attorney's Office, the Bureau of Indian Affairs, Eastern Shoshone and Northern Arapaho Business Councils, and the Office for Victims of Crime. The conference usually occurs each year in August, in Lander, Wyoming.
At this time, there are no training events planned.
Other Conferences – The United States Attorney's Office periodically hosts special conferences on important subjects. In 2011, we hosted a conference entitled, "Empowering Native American Women" in Riverton. In 2010, we hosted a Hate Crimes Conference in Cheyenne. And, in 2009, we hosted a Human Trafficking Conference at Laramie County Community College (LCCC) in Cheyenne. As future conferences are planned and scheduled, we will provide advance information below.
At this time, there are no topical conferences planned.
Training Events – The Office conducts training on a wide variety of topics throughout the year. Some training is tailored to the needs of our government partners and other training is organized for the benefit of the public. For example, in 2011, we offered training on "Sexting, Cyber-Bullying and Dating Violence" to students attending the Wyoming Indian High School. We provide training almost every year to seasonal law enforcement rangers working in the National Parks and every few years we host training for state and local victim-witness advocates.
At this time, there are no training events planned.
Other Events – The Office participates in other events for training purposes and to raise awareness of issues that are critical to our mission.
Every April, the Office observes Crime Victims' Rights Week
Every October, the U.S. Attorney's Office participates in the National Silent Witness Initiative.
Updated July 15, 2015