Attorney Vacancies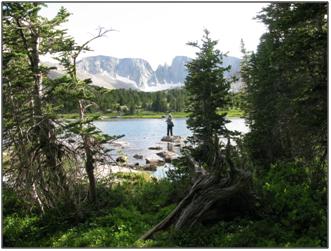 Hiring for attorneys can be done in two ways: (1) through the Attorney General's Honor Program, coordinated in Washington, D.C., which allows us to consider entry-level candidates applying in their 3rd year of law school or during a judicial clerkship; and, (2) through the Experienced Attorney Program, managed locally in the United States Attorney's Office (USAO), which allows us to consider more experienced candidates from the public and private sectors. The large majority of hiring for attorneys in the District of Wyoming is conducted through the Experienced Attorney Program. Nevertheless, we have used the Honor Program on occasion to fill attorney positions. Information on the Attorney General's Honor Program can be found at this link: Careers Legal Entry. If participating, we generally do so informally, which means we are not listed on the Honor Program's application form as a participating component.
While we welcome unsolicited resumes from interested candidates throughout the year, it is preferable that candidates apply to specific vacancies as advertised, since application and qualification requirements may change depending on the attorney position being filled. We post all Experienced Attorney vacancy announcements on the Office of Attorney Recruitment and Management's (OARM's) website, which can be found at this link: Experienced Attorneys.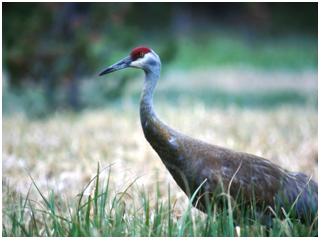 If you would like to submit an unsolicited application, please be aware that the Experienced Attorney Program requires that candidates have at least one full year of professional attorney work experience. Typically, we additionally require that candidates have five (5) years of professional attorney experience to be minimally qualified for criminal attorney positions. To be qualified, all applicants must possess a J.D. degree and be an active member of a bar. If the successful candidate is not a member of the Wyoming State Bar and is not eligible to become a member of the Bar through admission on motion, he or she will be expected to favorably complete the Wyoming Bar Examination at the next available opportunity. We encourage all attorney candidates to review the Wyoming State Bar's membership requirements available on their website: Wyoming State Bar Admissions.
When submitting an unsolicited application, your cover letter should: (1) indicate why you are interested in a position with the USAO for the District of Wyoming; (2) explain the extent to which you are familiar with Wyoming and the Rocky Mountain region and the law enforcement or civil litigation issues that arise here; (3) summarize your qualifications that demonstrate how you would be successful as an Assistant U.S. Attorney; and, (4) address how you plan to become a member of the Wyoming State Bar if you are not already a member. Please send your application to:
Administrative Officer
U.S. Attorney's Office for the District of Wyoming
P.O. Box 668, Cheyenne, Wyoming 82003-0668
Non-Attorney Employment Opportunities
With the exception of vacancies in which the area of consideration is limited to current USAO employees, we advertise all non-attorney employment opportunities on the Office of Personnel Management's (OPM's) USAJOBS Internet site, which can be found at this link: USAJobs.gov/. To be considered for an available position, you must apply for a specific vacancy and follow detailed instructions that appear in the vacancy announcement. For this reason, we do not accept unsolicited applications for non-attorney positions.
Law Student Opportunities
Attorney General's Summer Law Intern Program
The United States Attorney's Office hires one to four summer law interns each year through the Attorney General's Summer Law Intern Program (SLIP). Budget permitting, we usually hire two summer interns for our Yellowstone Office and two for our Cheyenne office, all of whom receive compensation under the SLIP for the work they perform. In years when money is scarce, we attempt to prioritize hiring for Yellowstone. The large number of misdemeanors that must be addressed in Yellowstone and Grand Teton National Parks each summer makes it critical that we provide summer intern assistance in our office in Yellowstone, which is staffed with only one Assistant United States Attorney. Additional information on this program is available in the Frequently Asked Questions (FAQs) document that we have prepared for the SLIP. Click here for the FAQs.
The application deadline for this program is very early, usually occurring in early September of the year prior to the year when the internships would be served. Detailed instructions and the Internet-based application process can be found at this link: Careers Legal Summer-Intern.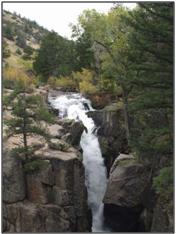 The Wyoming Supreme Court's Local Rules permit law students who have successfully completed four semesters of law school to be eligible to practice law under the supervision of an attorney duly admitted to practice by the Wyoming State Bar. Prior to their entry on duty, we work with all summer law interns to obtain the required paperwork to support this process. Most importantly, we require each summer law intern to obtain a certification from the dean of their law school stating that the student is "of good character and competent legal ability" and that the student has "satisfactorily completed four semesters of legal studies." The intern's law school must also be included on the list of approved law schools maintained by the American Bar Association. Click here to see a sample "Certificate of Dean" that will fulfill the requirements of the Wyoming Supreme Court. Interns should modify the underlined sections of the sample to suit their circumstances. The completed certification (signed by dean and notarized) should be sent to the Administrative Officer at the United States Attorney's Office (Post Office Box 668, Cheyenne, WY 82003-0668) as soon as possible after the conclusion of the law student's fourth semester.
Law Student Volunteer Program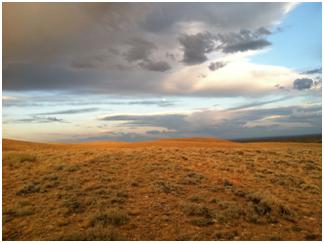 The United States Attorney's Office considers hiring volunteer law students for the fall and spring semesters and during the summer. We work closely with the University of Wyoming, College of Law's Prosecution Clinic to provide volunteer opportunities for Clinic law students, which allows College of Law credit to be earned for internship participation. The Office will typically hire one or two Clinic law students each semester. We consider hiring law student volunteers in the summer only if budget shortages prevent us from hiring four paid interns through the Attorney General's Summer Law Intern Program. The Office's law student volunteer opportunities and application instructions are available on OARM's website listed under the District of Wyoming at this link: Careers Legal Volunteer-Intern.
Background Investigation
Employment is contingent upon the completion and satisfactory adjudication of a background investigation, which will include reviews of a candidate's credit and financial responsibility, criminal justice history, and past employment, among other things. Only U.S. citizens are eligible for employment with the United States Attorney's Office. Applicants who hold dual citizenship in the U.S. and another country will be considered on a case-by-case basis.
Mandatory Drug Testing
It is the policy of the U.S. Department of Justice and the United States Attorney's Office to achieve and maintain a drug-free workplace. Persons selected for employment will be required to pass a drug test which screens for illegal drug use prior to final appointment.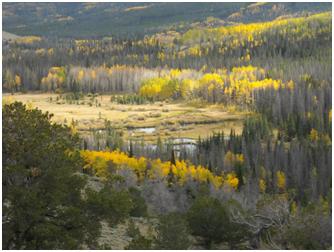 Equal Employment Opportunity (EEO)
The United States Attorney's Office for the District of Wyoming is an Equal Opportunity Employer. Except where otherwise provided by law, there will be no discrimination because of color, race, religion, national origin, political affiliation, marital status, disability (physical or mental), age, sex, gender identity, sexual orientation, genetic information, status as a parent, membership or non-membership in an employee organization, on the basis of personal favoritism, or any non merit factor. The United States Attorney's Office actively supports the U.S. Department of Justice's EEO policy objectives, which are available for review here: DOJ/EOUSA EEO policy.
Diversity Statement
The U. S. Attorney's Office strives to recruit, hire and retain highly qualified employees who represent the diversity of the District of Wyoming and the nation. Diversity encompasses race, color, ethnicity, gender, religion, age, physical disability, sexual orientation, national origin, marital status, parental status, veteran status, physical stature, socioeconomic background and the various other characteristics that bring depth and richness to our communities. This diversity policy pertains to every component of our office. We pledge to value diversity in the recruitment, hiring, training, retention, and promotion of all employees within our office. For more information on the U. S. Department of Justice Diversity Statement see: DOJ Diversity Statement.
Employment of Veterans
The United States Attorney's Office encourages qualified veterans to apply for available positions and the Office is committed to according preference to veteran candidates as appropriate. There is no formal rating system for applying veterans' preference to attorney appointments in the excepted service; however, the Department of Justice considers veterans' preference eligibility as a positive factor in attorney hiring. Applicants eligible for veterans' preference must include that information in their cover letter or resume and attach supporting documentation (e.g., the DD 214, Certificate of Release or Discharge from Active Duty) to their submissions.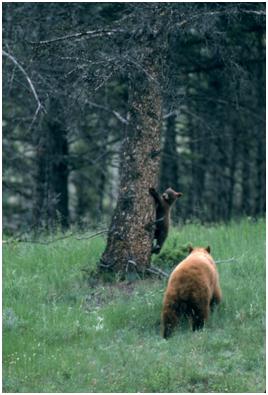 Although the "point" system is not used, per se, applicants eligible to claim 10-point preference must submit Standard Form (SF) 15, Application for 10-Point Veteran Preference, and submit the supporting documentation required for the specific type of preference claimed (visit the OPM website, for a copy of the SF15.pdf, which lists the types of 10-point preferences and the required supporting document(s)). Applicants should note that the SF 15 requires supporting documentation associated with service-connected disabilities or receipt of non-service-connected disability pensions to be dated 1991 or later except in the case of service members submitting official statements or retirement orders from a branch of the Armed Forces showing that his or her retirement was due to a permanent service-connected disability or that he/she was transferred to the permanent disability retired list (the statement or retirement orders must indicate that the disability is 10% or more).
Employment of Persons with Disabilities
The United States Attorney's Office welcomes and encourages applications from qualified persons with physical and mental disabilities. We are firmly committed to satisfying our affirmative obligations under the Rehabilitation Act of 1973, to ensure that persons with disabilities have every opportunity to be hired and advanced on the basis of merit.
Reasonable Accommodation Procedures
Then United States Attorney's Office will provide reasonable accommodation to applicants with disabilities where appropriate. If you need a reasonable accommodation for any part of the application and hiring process, please notify the Office's Administrative Officer, who also serves as the Reasonable Accommodation Coordinator, by calling (307) 772-2124 or writing to Administrative Officer, United States Attorney's Office, Post Office Box 668, Cheyenne, WY 82003-0668. Determinations on requests for reasonable accommodation will be made on a case-by-case basis.
Updated July 1, 2021